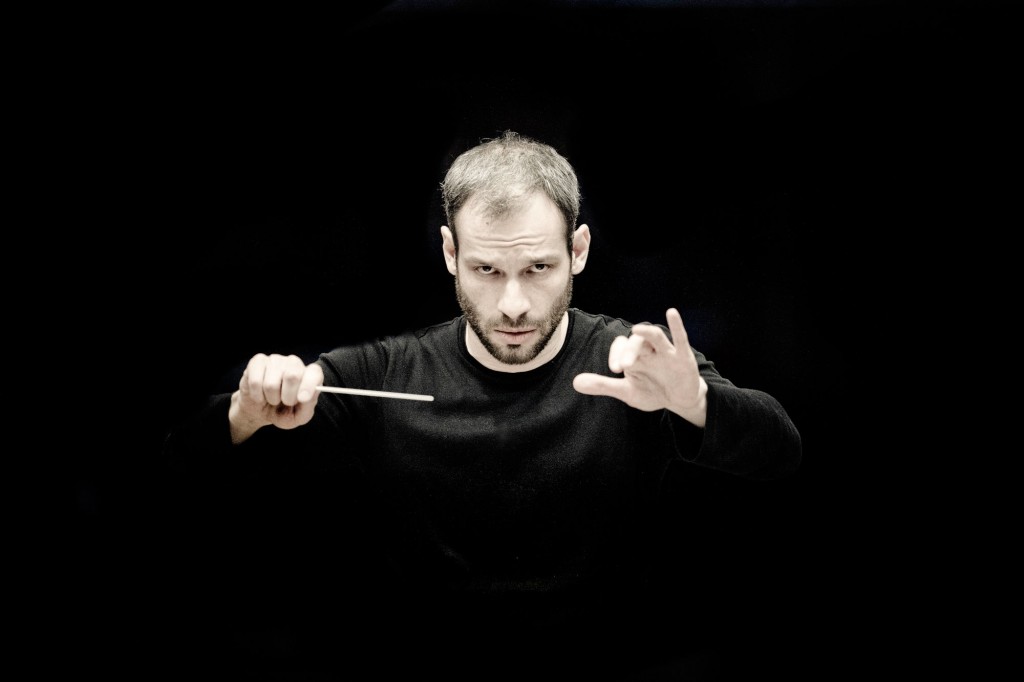 Dima Slobodeniouk has been appointed as principal conductor of the Lahti Symphony Orchestra, starting in the autumn of 2016. Slobodeniouk will also be artistic director of the orchestra's annual Sibelius Festival. The City Board of the Lahti Municipality Association made the appointment at a meeting on 17th August 2015. Slobodeniouk's contract will run until the spring season of 2019.
Slobodeniouk remarks: 'When people ask me whether I have always wanted to be a conductor, more and more often my answer is: No, I have not. Despite me, growing up in a family of orchestra musicians, I simply had no idea what it is like to be a conductor. Today, when the fact of me taking over a position of Music Director of Lahti Symphony Orchestra becomes a reality, I once again realise, that being a conductor is what I want and what I live for.'
Slobodeniouk sees the forthcoming collaboration as a wonderful chance to develop musical relationships with the orchestra and audiences both in Lahti and internationally. 'I was lucky enough to be able to build and maintain a very open and fruitful relationship with Lahti Symphony Orchestra ever since I first conducted them in 2001 replacing Leif Segerstam. Today – this is a big honour and a challenge for me to create something new on the foundation of a great orchestra tradition in Lahti', says Slobodeniouk. 'I believe and hope, that with our music making we can influence people's lives regardless of their age or social background. The unique thing about classical music is the fact that it does not have to be verbalised or explained. That way it can reach and touch anyone.'
Teemu Kirjonen, General Manager of the Lahti Symphony Orchestra, says: 'After the triumphant chief conductorships of Vänskä, Saraste and Kamu, we are looking forward to our time with Slobodeniouk with great enthusiasm. On the basis of what the orchestra has already achieved with him in the past few years, we may expect great things in the future.' Slobodeniouk already enjoys a major international career and, Kirjonen believes, having him as chief conductor will be an excellent springboard for the further development of the orchestra's artistic level, and for the continuation of its touring and recording activities.
Petri Komulainen, chairman of the committee representing the players in the Lahti Symphony Orchestra, says that he is very proud and excited at the new appointment, and describes the orchestra as being on the threshold of a new era. 'Slobodeniouk has close ties to Finland, combined with an international career that is very much on the up. I'm convinced that he will manage to bring a new, energetic perspective to the orchestra's work, and that his performances will appeal to an ever wider audience.'
Moscow-born Dima Slobodeniouk has made Finland his home for over two dec­ades. A former student at Helsinki's prestigious Sibe­lius Academy, he began his conducting studies in 1994 under the tutelage of Leif Segerstam and Jorma Panula. Currently music director of the Orquesta Sinfónica de Galicia, he is a regular guest conductor of the Helsinki Philharmonic and Finnish Radio Symphony Orch­estras as well as London's Philharmonia Orchestra, the Orchestre de Paris and the Netherlands, RAI Turin and Stuttgart Radio Philharmonic Orchestras. Slobodeniouk collaborates with many of today's composers, among them Kalevi Aho, Sebastian Fagerlund, Jörg Widmann and Lotta Wennäkoski.
Further information: Teemu Kirjonen / General Manager, Lahti Symphony Orchestra
tel. 00358 3 814 4452
Source: Lahti Symphony Orchestra, press release