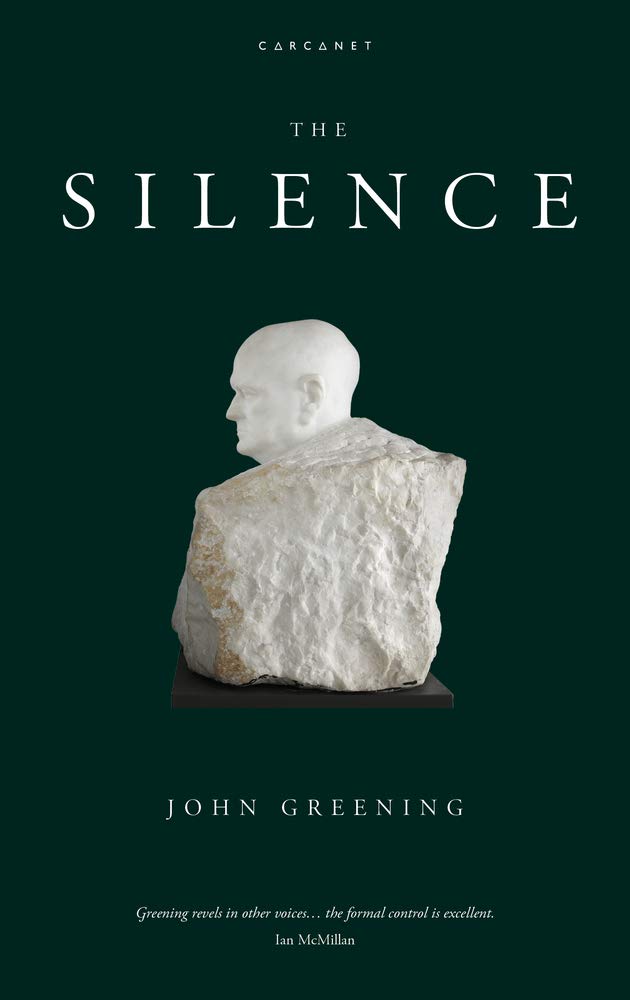 A collection of poetry by the award-winning poet, critic, editor and teacher (and Sibelius One member) John Greening that concentrates on Jean Sibelius and his struggle with the Eighth Symphony is to be published by Carcanet.
The title poem is a meditation on Sibelius and the thirty years he spent grappling with an eighth symphony that he eventually burned. The poem is emblematic of a broader concern with the mystery of the creative process, explored in the work of other artists but also grappled with first-hand, in the composition of poems.
Death, that most emphatic of silences, is a recurring theme; but so too is the bright potentiality of the unknown, the beyond. Greening visits the Peak District, the Ancient Egypt of Nebamun, Sibelius's Finland and the vanished settlements beneath Heathrow Airport, listening to the strange music each place contains.
Click here to read the Carcanet blog post about this collection and to listen to the author reading an extract from The Silence.
Release date is 27 June 2019. More information about the collection can be found at the publisher's website (click here) and the volume can be pre-ordered on Amazon (click here).
www.johngreening.co.uk
www.facebook.com/john.greening.10
https://twitter.com/GreeningPoet