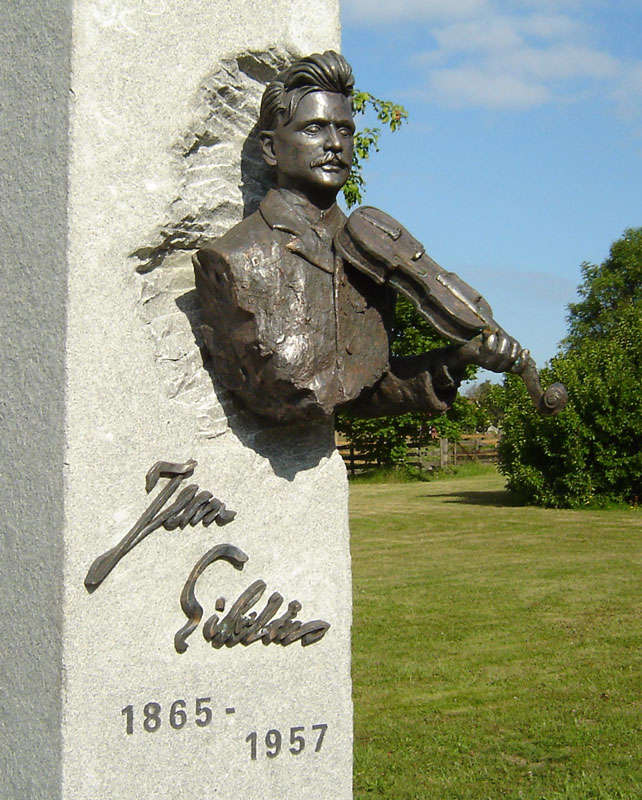 On Friday 17th July 2015, a group of Sibelius One members assembled in the delightful village of Korpo in the Turku archipelago. Korpo itself is a wonderful place, with stunning scenery, beautiful wild flowers and wildlife, and not much traffic.
The concerts were almost all sold out, and the audience was very fortunate to hear the Flinders Quartet, all the way from Melbourne, Australia, give brilliant and enthusiastic performances of Sibelius's string quartets. It was a real pleasure to hear their interpretation of these glorious works, and they so evidently enjoy performing together.
On that first evening, playing in the interesting Korpo gård, the manor house, they were joined by Folke Gräsbeck, to play the Piano Quintet in G minor, JS 159.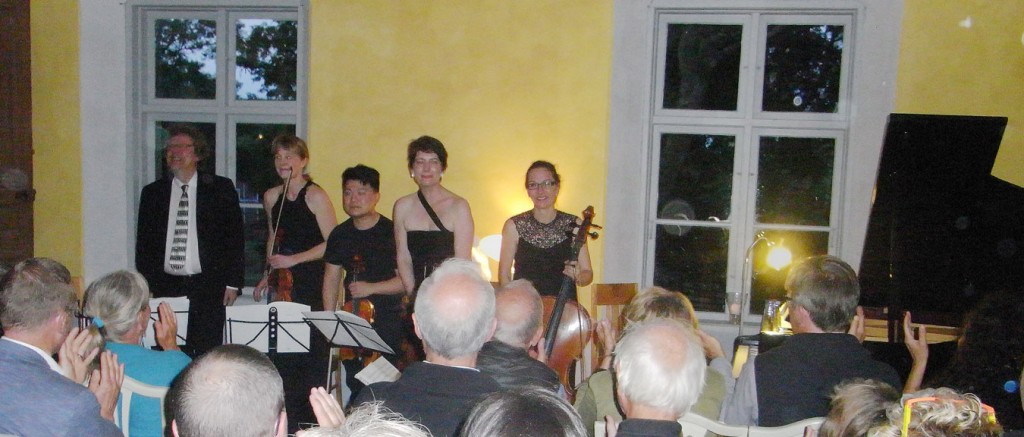 On the Saturday we weren't so fortunate weather-wise, so the 1pm ceremony at the Sibelius statue was rather a damp affair, but this did not prevent the vocal ensemble from the Brahe Djäknar choir being worth getting wet for. The ceremony also included flowers being placed at the foot of the Sibelius statue, which was an appropriate touch.

The next Sibelian event occurred in Korpo Church, which was the evocative 'Voces intimae', the String Quartet in A minor, JS 183 and the Fugue for Martin Wegelius, JS 85 again expertly performed by the Flinders Quartet. This concert was very highly praised by one of our expert group.
On Saturday evening the performances took place in Kommunalgården i Korpo and consisted of a delightful mix of vocal solo songs and duets, followed by The Maiden in the Tower, Sibelius's intriguing opera in one act. The solo performers were Hedvig Paulig, soprano; Monica Groop, mezzo-soprano; Dan Karlström, tenor and Jussi Merikanto, baritone.
All too soon, Sunday was upon us. The day started with a screening of Douglas Sivén's film Sibelius in Korpo which, despite the small audience for the version in English, was very enthusiastically received.
The final concert was a mixture of performances by the Flinders quartet and vocal works, including the world première performance of the preliminary version of Jag ville, jag vore i Indialand with Monica Groop, mezzo-soprano accompanied by Folke Gräsbeck, piano.
The festival was well worth the trip to Korpo to attend. It was a very memorable occasion, with wonderful music expertly performed in delightful settings. Our thanks to everyone involved in organising this tremendous event.
Helen Martin & Geoff Hayes