Jean Sibelius Complete Works (JSW)
edited by the National Library of Finland and the Sibelius Society of Finland
Series I (Orchestral Works), Vol. 17:
Overture in E major, JS 145, and Balettscen, JS 163, edited by Tuija Wicklund
SON 627 · Price €166.92
196 pages • 25 x 32 cm • 1048 g • ISMN: 979-0-004-80329-5 • Linen
https://www.breitkopf.com/work/6198/16575
Back in the 1970s, when Paavo Berglund's pioneering work to introduce Kullervo as a concert work was under way, there was scarcely any public awareness of Sibelius's output prior to En saga – and even En saga was known not in its original 1892/93 form but rather in the 1902 revision. Nowadays, thankfully, the situation is very different, with his substantial corpus of early chamber music at last beginning to find the recognition it deserves. The works in this new JSW volume, written while Sibelius was a student in Vienna in 1890–91, bridge the gap between those early chamber works and Kullervo.
The Overture in E major and Balettscen (Sibelius himself used the Swedish title; the French form, Scène de ballet, seems to come from a worklist made for Cecil Gray in 1930/31) are Sibelius's first independent orchestral works to have survived. Originally conceived as the first two movements of a projected symphony that was never completed, they received occasional performances, mostly in the 1890s, before falling into oblivion. Sibelius showed the sonata-form Overture to his teachers Goldmark and Fuchs, and the actual process of composition was to offer something of a foretaste of his attitudes and working methods throughout much of his career. He wrote to his fiancée Aino Järnefelt 'It is once again one of those times when criticism and doubt consume one's entire soul… This endless discarding and the resulting emptiness… make me anything but worthy of envy'. The Balettscen, according to one critic, 'depicts a strange world where, beyond the luxurious splendour and blood-boiling sensual grace, our modern-day terrible cancer lies; even in the middle of a most dizzying whirl, one feels the pain of reality's shame; Sibelius described it in a letter to Adolf Paul as 'Vienna through Finnish spectacles'. The two pieces are both bold statements – as Sibelius himself wrote about Balettscen 'I have composed it "with all my soul" ' – but there is no denying that neither the orchestration and the handling of the thematic material give much of a hint of the genius that Sibelius would show within the next few years: even Kullervo, written at virtually the same time, sounds much more comfortable in its own skin.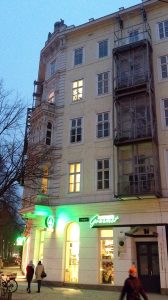 Tuija Wicklund, editor of the present volume, has previously edited a number of high-profile works for this series, including the original and final versions of Lemminkäinen, both versions of En saga, Skogsrået (The Wood-Nymph) and both versions of Vårsång (Spring Song). On this occasion she cannot present any 'original versions' as such, but she has been able to give us two hitherto unknown alternative endings for the Balettscen: Sibelius made changes in preparation for a planned Berlin performance brokered by Adolf Paul (in the end Sibelius got cold feet and decided not to have it performed there). The JSW edition follows the autograph manuscript as its primary text and includes the two variants (one shorter, one longer than the original) as appendices. In the previous Fazer publication, the ending used was the longest one, the one contained in the second appendix of the JSW edition, and this is also the version heard on all four recordings so far (conducted by Neeme Järvi, Atso Almila, Osmo Vänskä and Leif Segerstam: see the discography available here). Wicklund has provided the usual in-depth essay on the works' origins and reception; as we have come to expect from JSW publications, this essay is a goldmine of new information and insights, produced according to impeccable scholarly principles.
The two works were not published during Sibelius's lifetime, but Fazer Music made an edition available in 1994. The JSW edition gives us a new critical appraisal of the source materials – primarily the original autograph score and orchestral parts by a Viennese copyist from 1891 for both works, plus for the Balettscen also an 1892 score copy by Sibelius's regular copyist Ernst Röllig and a second – incomplete – set of parts made in Finland in 1892.
Facsimile manuscript pages and a wealth of critical remarks complement the musical text itself. This handsome new volume presents Sibelius's first excursions into orchestral sonority in the best possible light, and sets them in the proper historical context. These works may never become standard repertory pieces, but they do deserve to be taken seriously, and the availability of this new edition encourages performers and listeners to do just that.
Review by Ian Maxwell & Andrew Barnett
Review copy kindly supplied by Breitkopf & Härtel
Save
Save
Save
Save
Save
Save
Save
Save
Save
Save
Save
Save
Save
Save
Save
Save
Save
Save
Save
Save
Save
Save
Save
Save
Save
Save
Save
Save
Save
Save