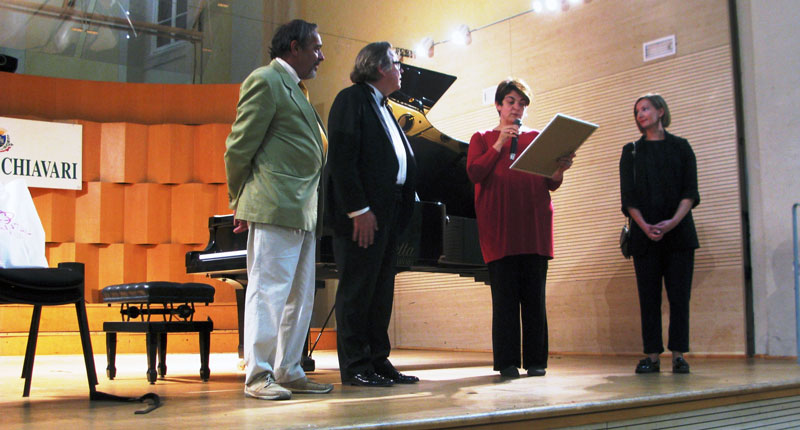 The Sibelius Festival Golfo del Tigullio e Riviera and its organizer Federico Ermirio have established a prize awarded to a personality in the field of concert performance, journalism, research and musicology.
The first 'Targa Sibelius Festival – Golfo del Tigullio e Riviera' was awarded to the pianist and Sibelius scholar Folke Gräsbeck. The certificate was presented by the Deputy Mayor of Chiavari at the festival's concluding concert in Chiavari on 13 October 2019, in recognition of Gräsbeck's 'decades of international activity in  concert and historical-musicological research, reassessing and revising unpublished materials by Jean Sibelius: a generous commitment that has contributed to the cataloguing and dissemination of a body of work that is fundamental for the history of European music in the nineteenth and twentieth centuries'. Gräsbeck has been artist-in-residence at the festival since its inception in 2015.
Congratulations to Fokke Gräsbeck and to all involved with the festival for their tireless work in promoting Sibelius's music in Italy.