A new play about Sibelius
by Antti Vihinen will be premièred
in Hämeenlinna in February 2015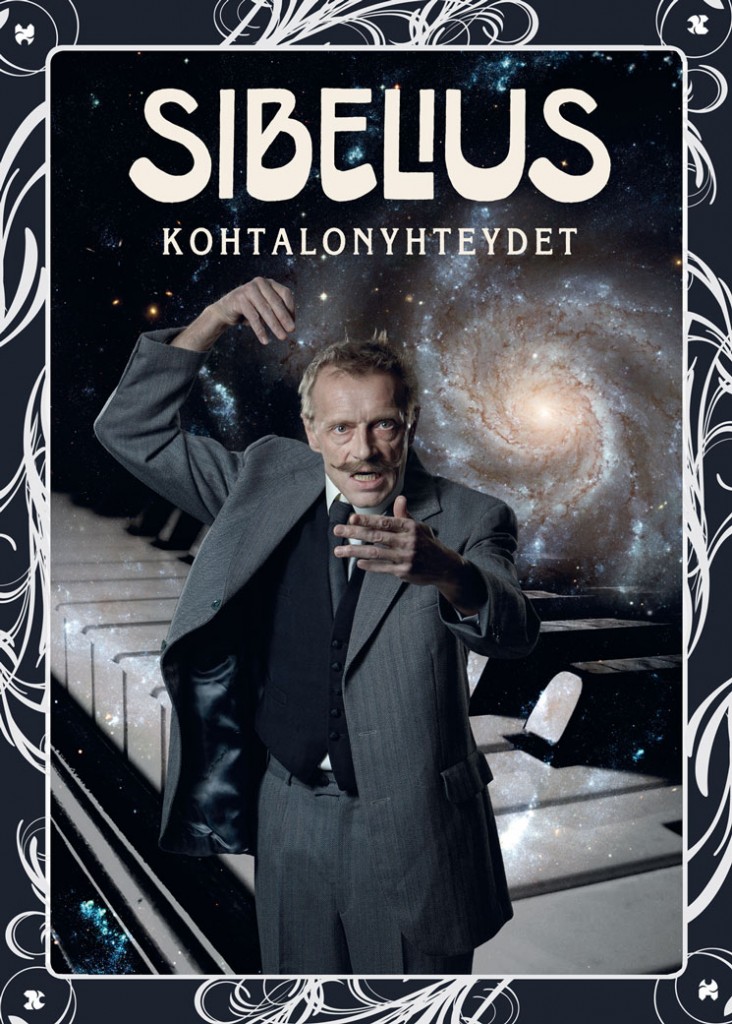 'Fateful connections' is a beautiful term. For example, the German Jewish composer Gustav Mahler once met Jean Sibelius, who was in favour in Nazi Germany. They discussed music, not politics. There was a remarkable connection between the two composers' fates: both of them composed a vocal work about the death of a child. Sibelius's piece, well-known to all Finns, was the choral song Sydämeni laulu (Song of my Heart); Mahler's contribution was the Kindertotenlieder. In both cases, one of the composer's children died shortly after the music was composed.
In Sibelius's birth house in Hämeenlinna there is a drawing from Sibelius's childhood. The Sibelius family is on an excursion; their mother is sheltering the children under parasols. High up in the sky is a hot air balloon, from the basket of which little Janne, Finland's future national composer Jean Sibelius, looks down and watches the world going by.
A talented person affects and leaves traces in his environment. For an artist the process of composition may be a solitary experience, but the finished result becomes our common property, art that defines the people, and a measure of national self-esteem. The play Sibelius – Fateful Connections also explores Jean Sibelius's significance for Finnishness. What happens to a person when he changes from being himself to being a monument? What would Sibelius say to poets such as Pentti Saarikoski or Arto Melleri? What would his dream of Mannerheim be like? How can someone who listens to the music of the spheres get by? What are the dreams of a passionate person? How can he survive in a world that has fallen into absurdity?
Antti Vihinen's multi-layered, opulent dream play Sibelius – Fateful Connections presents a wild fresco of an exceptional creative individual's life based on the traces he left in the world.
First performance 12.2.2015
Hämeenlinna Theatre (in Finnish)
Script Antti Vihinen
Direction Sakari Kirjavainen
Starring
Ilkka Heiskanen, Katariina Kuisma-Syrjä, Matti Nurminen, Tommi Rantamäki, Mikko Töyssy, Lasse Sandberg, Turkka Mastomäki, Birgitta Putkonen, Maiju-Riina Huttunen
Duration: approx. 2h 20min including interval
Tickets: € 32 / 27/ 20
Further information: www.hmlteatteri.fi/esitteet/kevat2015