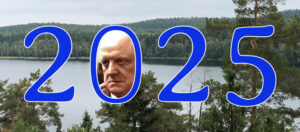 The Organizing Committee of the Seventh International Jean Sibelius Conference has decided that, owing to the still prevailing Covid-19 situation and the uncertain prospects concerning the pandemic and its repercussions for travel, the Seventh International Sibelius Conference will be postponed by a further four years, until 2025.
The Conference had been scheduled for September 2021 in Sibelius's birth town, Hämeenlinna, having already been delayed by one year by the ongoing coronavirus situation.
The place and probably also the timing (early September) of the Conference will remain unaltered. Further information about conference arrangements, its programme and associated events will be released in due course.