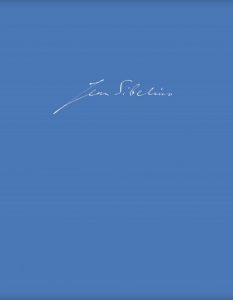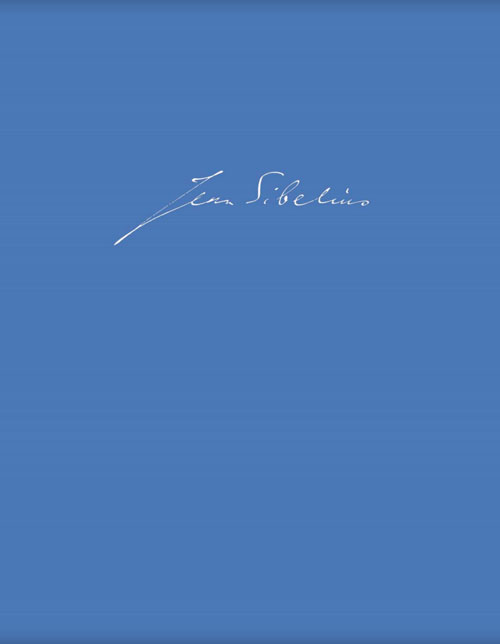 Jean Sibelius: Sämtliche Werke (JSW) – SON 632
Breitkopf & Härtel / the National Library of Finland / the Sibelius Society of Finland
Series VII (Works for Choir) Vol. 3: Impromptu, Op. 19 (two versions); Sandels, Op. 28 (two versions); Snöfrid, Op. 29; Islossningen i Uleå älv, Op. 30
Edited by Sakari Ylivuori
The latest volume in Breitkopf & Härtel's admirable Jean Sibelius Werke series strays far from the beaten track with a series of rarely heard works for choir and orchestra, all with texts in Swedish. This is a substantial volume, running to more than 400 pages; the combined duration of all the works here is around 55 minutes.
The Impromptu for women's voices and orchestra, Op. 19, with words by Viktor Rydberg, was first heard in March 1902, and was premièred in the same concert as the Second Symphony. Though decently received, it did not attract the widespread acclaim and popularity of the symphony, and after a few performances fell by the wayside. A significantly revised version made in 1910 was published but also failed to establish itself in the standard repertoire. This was no doubt partly owing to its unusual scoring (Breitkopf wrote to Sibelius: 'a work for female choir with orchestra has no chance of being performed in Germany or in other countries'); but also the piece is surprisingly gentle in style, eschewing grand climaxes (the orchestra includes a harp but no trombones, and in the revised version no trumpets either). The original version is here published for the first time. Also included, as an appendix, is a reconstruction of 18 bars from the original version of the piece, with constant shifts between 3/4 and 2/4 time, believed to have been among the changes – probably not made by Sibelius himself – for a performance in Vaasa in April 1902 (this information is rather buried in the critical commentary [p. 352]).
The remaining three pieces in the volume have consecutive opus numbers, but this is a coincidence as Sibelius's opus numbering does not accurately reflect the order in which his works were written. Sandels, Op. 28, is for male choir and orchestra and was written in 1898 for the Helsinki choir Muntra Musikanter. It is named after General Johan August Sandels, who defeated a Russian army at the battle of Koljonvirta in 1808, and Sibelius paid close attention to the moods of Runeberg's poem, as the original reviews point out: 'The setting animates Sandels' feasting, his adjutant's passionate state of mind, and the turmoil of war at the Partala bridge in a masterly way' (Uusi Suometar). The 'battle scene' features intricately interwoven chromatic scales in 6/4 metre that clearly anticipate the development section in the first movement of the First Symphony:
The original 1898 version of Sandels is published here for the first time. The slightly revised 'standard' version dates from 1915.
Snöfrid, Op. 29, is arguably the strongest of the pieces in the present volume, with the widest expressive range. It was written in 1900 and, like the earlier Skogsrået (The Wood-Nymph), it is episodic, but displays a quality of invention that is second to none of Sibelius's works from this era. Both Snöfrid and Skogsrået are based on poems by Rydberg, but whereas Skogsrået exists in versions either for orchestra alone or as a melodrama for narrator and small orchestra, Snöfrid is set for mostly for mixed choir and orchestra, using a narrator for just one brief section before the final peroration. Like Skogsrået, Snöfrid tells of a young man's encounter with a mysterious and magical female being. A stormy orchestral introduction sets the scene; then the choir, serenely and idealistically, tells of the sylph Snöfrid's beauty. This is followed by a fast, dramatic passage in which trolls offer Gunnar (the hero) gold and treasures in exchange for his soul – a passage reminiscent of Mussorgsky's Night on a Bare Mountain. Next comes a moving love scene in which Gunnar is offered a choice between good or evil. Above atmospheric brass chords, the narrator then recites Snöfrid's words, encouraging the hero to be valiant and selfless. In the concluding section the music radiates a calm confidence that the hero will make a wise choice.
Also published here for the first time is Islossningen i Uleå älv, Op. 30, part choral piece (male choir) and part melodrama, with words by Topelius. It was first performed a few weeks before the Press Celebrations Music (including the original incarnation of Finlandia), with which it has some stylistic similarities. It is an overtly patriotic work [Vems träl är jag, att i min ungdomsstyrka jag skulle blint en evig vinter dyrka? Högboren son av Finlands blåa sjö, fri föddes jag, och fri så vill jag dö / Whose thrall am I, that in the strength of my youth I should blindly worship an eternal winter? Noble son of Finland's blue lakes, I was born free, and free I shall die] but nevertheless disappeared from view after just a few performances in 1899/1900; Sibelius planned to revise it in 1910 but never did so. One brief section – Nejden andas (The Landscape Breathes) – was arranged for female/children's voices in 1913. If the Op. 19 Impromptu was predominantly calm in tone, Islossningen is quite the opposite: with abrupt brass chords, sighing motifs and staccato choral writing, its nationalistic pride and hopefulness are tinged with anger.
Thorough introductions to all the works are include along with some facsimile pages and the usual painstaking critical commentaries on all the works. One might hope that the availability of the critical edition would encourage performances of these fine, neglected works; but we must concede that this is unlikely. Among the factors that will probably keep all of these works on the periphery are their need for a good-quality choir as well as an orchestra, the use of a language that will be unfamiliar to many outside the Nordic countries, and their subject matter, which is often closely bound to their place and time of origin. Nonetheless, the music deserves to be heard more often.
SON 632 – Price €334.91
428 pages
ISMN: 979-0-004-80367-7
More information and to order: click here

Review copy kindly supplied by Breitkopf & Härtel
Review: Andrew Barnett & Ian Maxwell