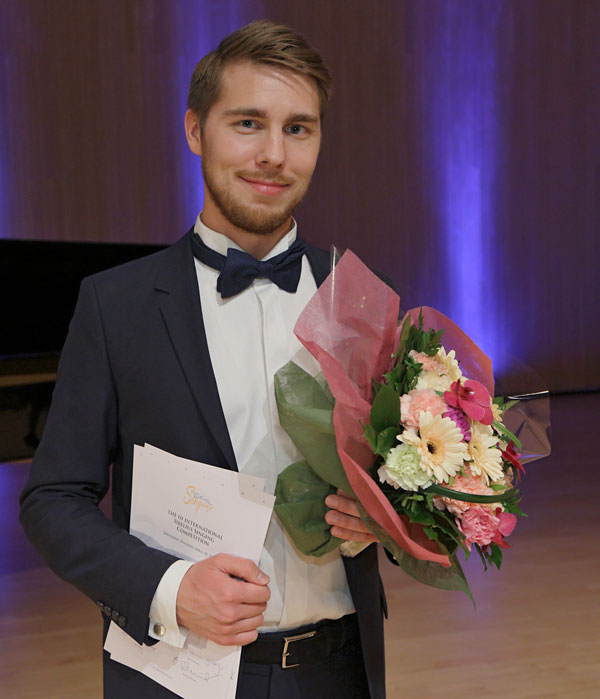 The Finnish baritone Aarne Pelkonen has won the Third International Sibelius Singing Competition in Järvenpää, Finland. The Finnish mezzo-soprano Erica Back won the second prize and the Finnish soprano Hanna Rantala the third prize.
First prize is worth €12,000, second prize €6,000 and third prize €3,000. The winner will be invited to appear with the Turku Philharmonic Orchestra during the 2015–16 season, and the special prize – a Lied recital at the Lahti Sibelius Festival on 6th September 2015 – was awarded to Erica Back.
The Classical Music Department of the Finnish Broadcasting Company (Yle) awarded the Yle Prize, an invitation to make a recording for Yle, to Aarne Pelkonen. The Sibelius family gave a special prize for the best non-Finnish interpretation: the volumes of  solo songs in the 'Jean Sibelius Works' critical edition. This was awarded to the Estonian mezzo-soprano Tuuri Dede.
Source: Press Release, Third International Sibelius Singing Competition