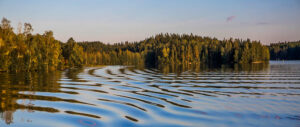 A concert featuring some of Sibelius's best-loved choral music alongside works by Elgar and Matthew Whittall  will be streamed live from Kings Place, London, on Thursday 3 June 2021 at 7.30 pm. The Carice Singers are conducted by George Parris.
After the live broadcast the event will be available on demand until Thursday 10 June.
Full programme:
Elgar My love dwelt in a northern land
Sibelius Min rastas raataa
Sibelius Män från slätten och havet
Elgar Evening Scene
Elgar The Fountain
Sibelius Rakastava
Elgar Love
Elgar Serenade
Sibelius Sortunut ääni
Sibelius Saarella palaa
Elgar Owls (An Epitaph)
Elgar O Wild west wind!
Sibelius Sydämeni laulu
Sibelius Venematka
Matthew Whittall Lauantaisauna (Saturday sauna)
Under their director George Parris the Carice Singers are becoming well-known for superb performances and imaginative programmes. Here they focus on two world-famous contemporaries, Elgar and Sibelius who, despite coming from opposite ends of Europe, share many influences, traits and tensions in their music. The programme travels between the Malvern Hills and Finnish forests, ending in the steamy embrace of Matthew Whittall's evocation of a Saturday evening sauna. The concert is generously supported by the Nicholas John Trust.
Price: £9.50
(Image: Broken reflections, Saimaa Canal, Russia by Ninara, Creative Commons CC BY 2.0)