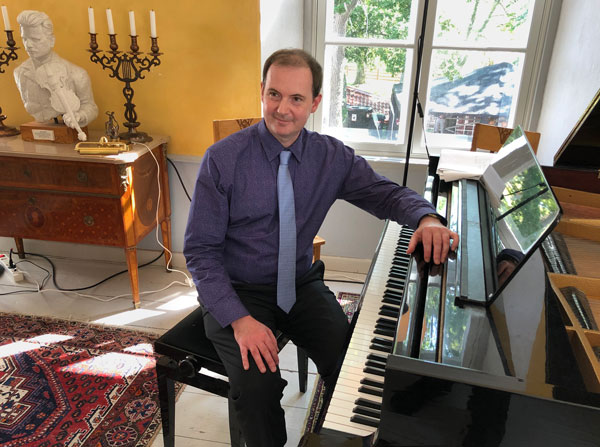 Joseph Tong (Photo: © Sibelius One)
Pianist Joseph Tong will perform Sibelius 's Five Pieces, Op. 75, 'The Trees' at the Wigmore Hall in London at 1 pm on Friday 25 November 2022.
Programme:
Robert Schumann: Arabeske in C, Op. 18
Jean Sibelius: Five Pieces, Op. 75, 'The Trees'
David Matthews: Five Trees (London premiere)
Franz Schubert: Fantasy in C, 'Wanderer', D 760
Following studies at Wells Cathedral School, the Royal Academy of Music, Christ's College Cambridge and privately with Piers Lane, Joseph Tong has carved out an individual niche for himself among the most talented musicians of his generation. Sibelius is one of his specialities: the collection 'The Trees' was included on his first album devoted to the composer's music, while David Matthews's piece was commissioned especially to be heard alongside it. The autograph score of Schubert's 'Wanderer' Fantasy is dated November 1822 and the work is thus celebrating its 200th anniversary.
As well as recording several discs of Sibelius's solo piano music, Joseph Tong also participates on a widely acclaimed disc of Sibelius's violin and piano music with Fenella Humphreys. More information about this CD and Sibelius One Member Discount: click here.
This concert is part of the CAVATINA Chamber Music Trust ticket scheme, offering free tickets to those aged 8–25.
More information about the concert and link for tickets: https://wigmore-hall.org.uk/whats-on/joseph-tong-202211251300