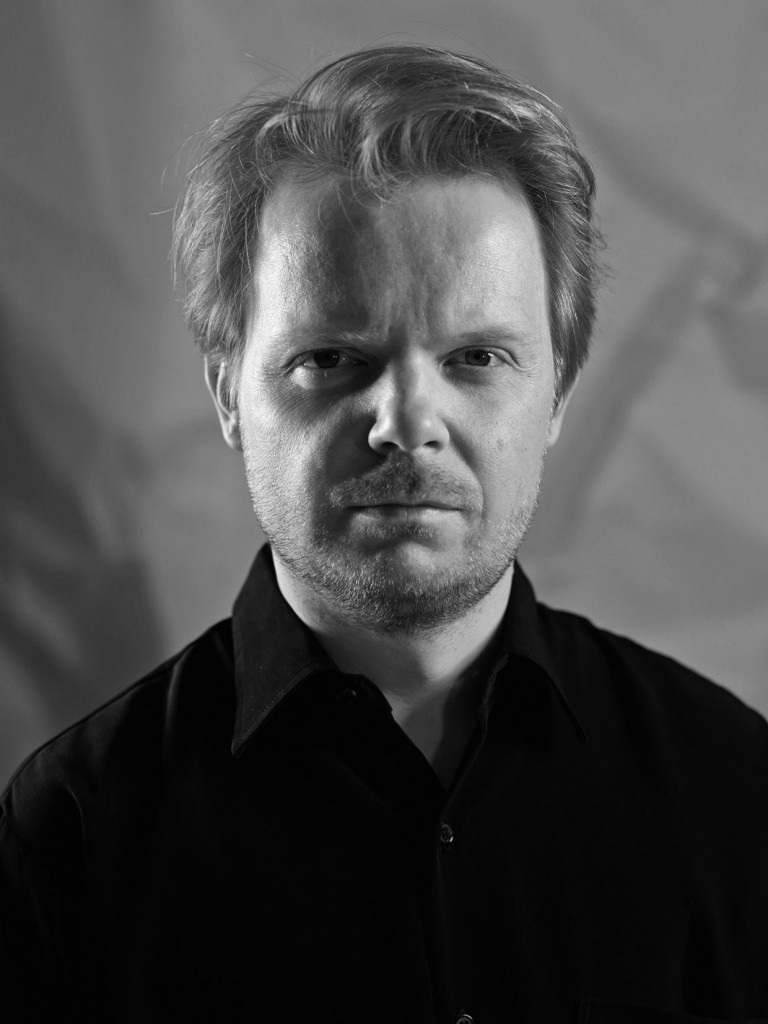 The wide-ranging musical career of the violinist, conductor and composer Jaakko Kuusisto (b. 1974) began in the 1990s when he enjoyed success at numerous international violin competitions. He is one of the most frequently recorded of Finnish instrumentalists, and his recordings include numerous central works in the Finnish repertoire including composition by Rautavaara, Sallinen and Aho. Among his foremost recording projects has been the complete recording of Jean Sibelius's youth production for violin and piano, for the BIS label. Kuusisto has appeared extensively as a soloist and chamber musician, and he has been actively involved in the artistic planning of numerous festivals; currently he is artistic director of the Oulu Music Festival, under an agreement that has been extended until 2017.
Kuusisto also has a wide-ranging repertoire as a conductor, ranging from baroque music to contemporary works. Orchestras with which he has worked include the Minnesota Orchestra, the Sydney, Adelaide and Melbourne Symphony Orchestras, the NDR Symphony Orchestra (Hanover), the Royal Flemish Philharmonic, the Lausanne and Tallin Chamber Orchestras and, in Finland, the Helsinki, Turku and Tampere Philharmonic Orchestras and the Avanti! chamber orchestra. Kuusisto has enjoyed a long and close relationship with the Lahti Symphony Orchestra, of which he was the leader from 1999 until 2012; this collaboration now continues in other forms. Kuusisto's recordings as conductor of the Lahti Symphony Orchestra have been favourably received by the international press; special mention can be made of the recording of his own Violin Concerto, with Elina Vähälä as soloist.
In addition he remains active as a composer; at present Kuusisto is working on an opera about the composer Oskar Merikanto, which will be premièred at the Ilmajoki Music Festival in 2015.
Jaakko Kuusisto plays a violin made in 1702 by Matteo Goffriller.
---
---
— How did you first get interested in Sibelius?
Well, being a young violinist in Finland, it was impossible to avoid exposure to the violin concerto and certain other works. I believe I knew the concerto from memory before practising it once…
— What was the first work by Sibelius that you ever performed/conducted, and what was the occasion?
The Andante Festivo, both as violinist and conductor, but with some 15 years between them! Don't remember the first occasion, but conducting wise it was something my brother Pekka and I did at the Järvenpää Sibelius Festival, which we ran in the very late 1990s.
— Which of your own Sibelius performances has been most memorable for you, and why?
Ohhh… not really possible to say, there have been so many… among them playing the concerto at the Lincoln Center in NYC in 1992 and conducting Kullervo with the Oulu Symphony and Choir, with Lilli Paasikivi and Jorma Hynninen as soloists. Countless tour and domestic performances while serving as concertmaster in Lahti also come to mind.
— Which work by Sibelius do you rate most highly, and why?
Again, too many to really choose… I absolutely love Tapiola, both for intellectual and emotional reasons, but I could say the same for each of the symphonies and some other works too.
— Are there any works by Sibelius that you would refuse to perform/conduct? And if so, why?
I have been asked once or twice to perform the original version of the violin concerto, and declined. Not because of musical reasons, but I believe I'm not the best choice for that particular task. Luckily there are several wonderful players tackling it nowadays, so I think they'll leave me alone in the future 🙂
— What ambitions, aspirations or plans do you have for performing Sibelius in the future?
Well, I welcome any performance of his music, but I have to say that a full symphony cycle with an orchestra fully up to the task would be a dream come true. It's such a great trip!
— Which other Finnish or Nordic composers would you recommend to lovers of Sibelius?
I think his Finnish contemporaries are worth a good look. Toivo Kuula wrote some fantastic stuff during his brief life, and Leevi Madetoja I think is a better composer than many know. Check out his 2nd symphony. There are others as well.
— What advice would you have for young musicians who want to perform Sibelius?
Just do it.
---
---
Selected Sibelius recordings by Jaakko Kuusisto:
As a violinist:
Complete Youth Production for Violin and Piano (I) – BIS-1022
Complete Youth Production for Violin and Piano (II) – BIS-1023
Piano Trios (I) – BIS-1282
Piano Trios (II) – BIS-1292
Piano Quartets – BIS-1182
Piano Quintets and Melodramas – BIS-1412
As a conductor:
Fragments and early versions of movements from Symphonies Nos 1, 2, 3, 4 and 7 – BIS-1933/35
Musique religieuse (Masonic Ritual Music) [arr. J. Kuusisto] – BIS-1977