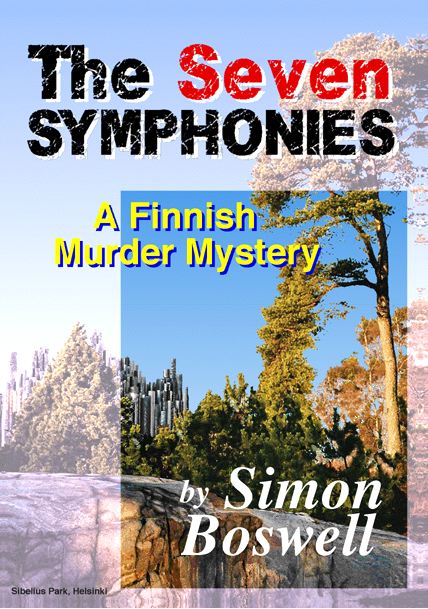 A bitterly cold March morning in Helsinki, and a young woman is found dead in Sibelius Park. A serial killer has made his first move.
Miranda, a Detective Inspector in the Helsinki Homicide Unit struggles with a conundrum: Why are musicians being especially targeted? What is the significance of the gruesome trophy the murderer removes from every crime scene? And why does the killer appear to associate each of his attacks with one of the symphonies of the great Finnish composer, Jean Sibelius.
Set against a backdrop of the Finnish music world, the story unfolds as a disturbing exploration of sexual obsession and the more sinister aspects of human sexuality.
Almost as a parallel plot (in a series of lectures held at the Sibelius Academy) the reader is presented with a fascinating biographical sketch of Finland's greatest artist and an analysis of his orchestral masterpieces. These two plot threads will, in subtle ways, become entangled.
For lovers of the detective story: intriguing twists and turns that culminate in a compelling, suspenseful denouement. For detective story aficionados who also love the music of Sibelius: this is compulsory reading!
For more information or to obtain a copy click here.
---
Reviews:
'A story teller who is a master of his craft… intelligently written, delightfully intricate…'
David Compton: RoundtableReviews.com
'Boswell's mature, nonmelodramatic style is absorbingly clinical, like the report of a literate, clear-headed investigator, as well as compelling – quite fitting for a detective novel by an Englishman set in modern urban Finland. The police investigation is scrupulously observed and fascinating in detail, to the point where the reader often feels like a fourth member of the investigative team…'
Roger Hecht: Classical.net
'I recommend this novel highly… there is much in there for any reader to identify with…
as a Sibelius scholar, I consider his treatment of the [Sibelius lecture] material to be knowledgeable as well as respectful toward Finland's greatest composer…'
Michael Holmes (conductor/musicologist)
'The Seven Symphonies was a delight to read and kept the reader's attention throughout…'
Jen Oliver: MyShelf.com
---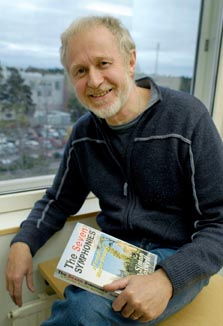 Simon Boswell (photo: © Jukka Ojala)
Simon Boswell was born in Kingston, Surrey, UK, and grew up in Bristol. He has lived in Finland for more than half his life, earning his living as an English teacher. He studied composition at the Sibelius Academy in Helsinki with Einojuhani Rautavaara and now holds the permanent full-time lectureship in English at the Sibelius Academy, teaching subject-specific English courses (music terminology & vocabulary) for music students.
For more information or to obtain a copy click here.
---
Or try your luck in Simon Boswell's
Sibelius Quiz