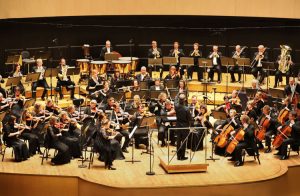 Lahti International
Sibelius Festival

2020
Sibelius One organizes a group visit to the Lahti Sibelius Festival each year. As part of our party you get hotel recommendations, discount on the concert tickets and the opportunity to participate in our group visit to Sibelius's home, Ainola, as well as numerous informal social occasions with our very friendly and welcoming group.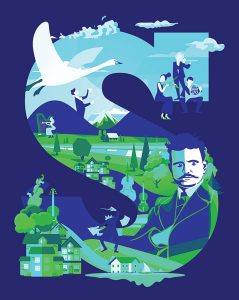 The Lahti Symphony Orchestra's 21st International Sibelius Festival will take place at the Sibelius Hall from 15–18 October 2020, and its artistic director is Dima Slobodeniouk, principal conductor of the Lahti Symphony Orchestra. (Important note: the correct date is 15–18 October, not 15–18 November as published in some sources.)
The programme for the 2020 festival is as follows (all concerts at the Sibelius Hall unless otherwise noted):
Thursday 15 October, 7 pm
Symphony No. 3 · Violin Concerto · Symphony No. 1
Lahti Symphony Orchestra / Dima Slobodeniouk
Sergey Khachatryan, violin
Friday 16 October, 1 pm (Kalevi Aho Hall)
Sonatina in F sharp minor · Kyllikki · Valse triste
Impromptu, Idyll & Romance in D flat from Op. 24
Five Romantic Compositions, Op. 101 · Finlandia
Mackenzie Melemed, piano
Friday 16 October, 7 pm
Symphony No. 4 · Symphony No. 2
Lahti Symphony Orchestra / Dima Slobodeniouk
Saturday 17 October, 2 pm (Kalevi Aho Hall)
Song Recital by the Special Prize winners of the March 2020 Sibelius Singing Competition for voice/piano duos
Saturday 17 October, 5 pm
Symphony No. 5 · Symphony No. 6 · Symphony No. 7
Lahti Symphony Orchestra / Dima Slobodeniouk
Sunday 18 October, 11.30 am
Sibelius on Period Instruments
Rakastava · Pelléas et Mélisande · The Tempest, Suite No. 2
Finnish Baroque Orchestra / Tomas Djupsjöbacka
Ticket reservations are made via Sibelius One but no advance payment is required: you just pay for the tickets when you collect them from the Sibelius Hall box office (tickets) or the ticket agency in the town centre. This is a no-cost service but you must be a member of Sibelius One to use it. You may normally change or cancel your booking without charge simply by letting us know – but if you don't inform us and fail to use seats booked in your name, you may be liable for the costs.
We normally reserve a block of concert tickets in the best available seats in the hall. From these seats you experience the acclaimed acoustics of the Sibelius Hall at their very best. Cheaper seats are also available, but those would be away from the main Sibelius One group.
Pre-discount ticket prices:
Symphony concerts €29–49
Other concerts €15 (18 October: €20)
Festival Pass €110 (all three symphony concerts)
Group members book their own travel from their home locations to Finland, as everybody's requirements vary and many people like to spend a few extra days in Finland either before or after the festival. It is strongly recommended that you arrive at least one day before the first concert in case of flight delays.
To ensure we book enough of the best seats, we ask for
provisional ticket reservations by the end of January 2020

.
---
For further information please contact andrewbarnett@fireflyuk.net
---
Planning a visit to Finland?
If you're planning a trip to Finland, Sibelius One is always happy to help its members with advice and recommendations about where to stay, what to see and what do do. Drop us a line at info@sibeliusone.com
Save
Save
Save
Save
Save
Save
Save
Save
Save
Save
Save
Save
Save
Save