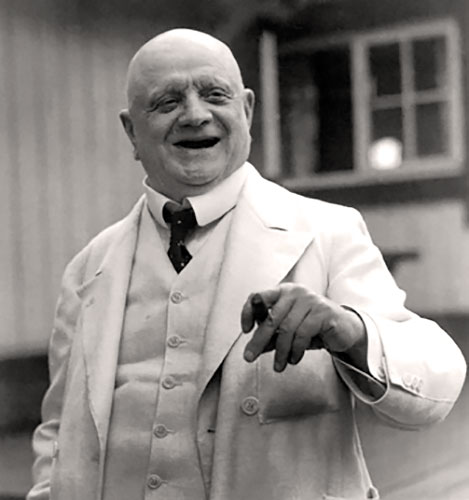 Sibelius Reconsidered presents papers from the Fifth International Jean Sibelius Conference, held in September 2010 in Oxford, UK, edited by Timothy L. Jackson and Veijo Murtomäki (in the early phase also by Andrew Barnett). Included here are articles on Sibelius reception, analyses and sketch studies of his works, discussions of his position in the early 20th-century music as well as his relationship to the political events of his time.
The papers are listed below and may be downloaded free of charge.
The International Jean Sibelius Conference is held every five years and is a unique gathering of academics and enthusiasts from all over the world. They have taken place in Helsinki (1990, 1995, 2000), Texas (2005), Oxford (2010) and Hämeenlinna (2015). Similar events have taken place in (for example) Meiningen (1993) and Paris (1994, 2007).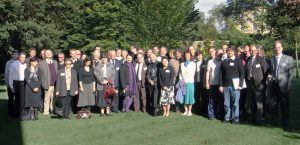 The 2010 conference took place at Worcester College, Oxford. Founded in 1714, it occupies a 26-acre site on the western side of the city centre where the Benedictines first founded Gloucester College in 1283. Some of the buildings of the earlier college survived, and the resulting mixture of architectural styles is a happy blend of ancient and modern. The library, chapel and dining hall were created by some of Britain's finest eighteenth- and nineteenth-century architects.
The conference included not only a wide range of presentations, but also several concerts: one featuring sings and piano music (Annika Rioux, soprano and Folke Gräsbeck, piano) and one with music for violin and piano (Madoka Sato, violin and Folke Gräsbeck, piano).
Click on the titles listed below to view or download the papers as pdf files.
---
I. Politics and Reception
Barry Wiener: The Battle over Sibelius
Ilkka Oramo: Why You Cannot Leave Sibelius Out
Veijo Murtomäki: Sibelius in the Context of the Finnish-German History
Antti Vihinen: Sibelius, the Nazis and the Political Culture of Finland
Folke Gräsbeck: Which of Sibelius's 379 miniatures are remarkable?
Tim Howell: A Shadow, an Aura and Some Notes on Light: Re-defining the Sibelius
Legacy to Later Finnish Composers
Marc Vignal: Sibelius and Mahler
---
II. Analytical and Source Studies
Songs and Choral Pieces
Mart Humal: The Large-Scale Seqence as the Deep-Middleground Structure in Two
Solo Songs, Die stille Stadt Op. 50 No. 5 and Näcken Op. 57 No. 8 by Sibelius
Sakari Ylivuori: Transformation of Musical Material. The compositional process of
Ej med klagan (1905) JS 69
Ron Weidberg: Sibelius's Josephson Songs, Op. 57 – The Composer's Voice
Instrumental Music
Timo Virtanen: At a Crossing of Compositions: Sibelius's Manuscripts for
Cassazione, Op. 6
Colin Davis: Busoni's Tribute to Sibelius: The First Movement of the Geharnischte Suite, Op. 34a
Tuija Wicklund: Source studies with Lemminkäinen, Op. 22
Nors S. Josephson: Reconciling Opposites: On the Compositional Genesis of Sibelius's Scènes historiques II, Op. 66 and The Oceanides, Op. 73
Olli Väisälä: From Mosaic Pieces to Large-Scale Patterns: Schenkerian Perspectives
on the First Movement of Sibelius's Fifth Symphony and its Genesis
Les Black: Musical Narrative as a Tale of the Forest in Sibelius's Op. 114
Kerri Kotta: Redemption Paradigm and Major Mode Composition: Some Remarks on the Tonal Structure of the First Movements of the Symphonies of Brahms, Sibelius and Shostakovich
Copyright in the above articles belongs to the authors.