A very Happy New Year to all members and friends of Sibelius One!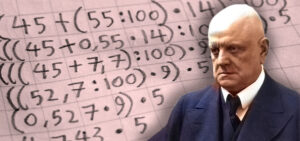 Our 2021 New Year Quiz is a series of mathematical riddles related to Sibelius and his music. Click here to go to the quiz – and good luck!
Why not also try your hand at our previous years' teasers – click here to find them all.
Image credits:
Background: © 2018 Santeri Viinamäki (Creative Commons Attribution-Share Alike 4.0, cropped and tinted)
Sibelius: Pietinen, 1935 / Museovirasto, CC BY 4.0