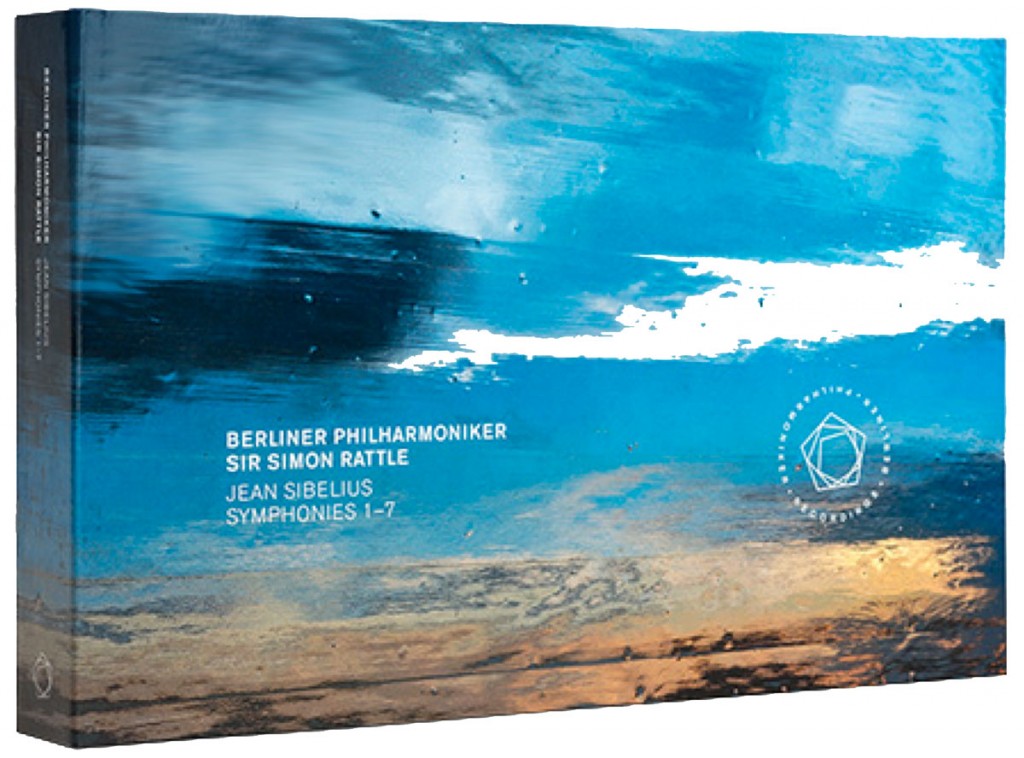 To celebrate the 150th anniversary of Sibelius's birth, Simon Rattle and the Berliner Philharmoniker presented a live cycle of Sibelius symphonies, which was met with unanimous delight by audiences and critics alike. These performances are now released on disc.
Simon Rattle has been familiar with the music of Jean Sibelius from childhood. When, as a ten-year-old, he heard the Fifth Symphony live for the first time, it struck him – to use his own words – 'like a thunderbolt'. The Berliner Philharmoniker can also look back on a long Sibelius tradition and the orchestra was conducted by the composer himself in 1902. Its first complete performance of the seven symphonies took place 2010 under the direction of Sir Simon Rattle, with the Third Symphony being performed by the Philharmoniker for the first time. It was only natural to repeat the performance of the cycle in Sibelius's anniversary year. These recordings were made at the Berlin Philharmonie in
December 2014 and February 2015.
This complete recording presents the symphonies not only on 4 CDs, but also on two Blu-ray discs as HD video, in uncompressed audio resolution and DTS surround sound. The extensive product features include a comprehensive booklet and an hour-long video interview in which Sir Simon Rattle talks about his views on Sibelius and introduces the seven symphonies.
Source: Berliner Philharmoniker Recordings Shop