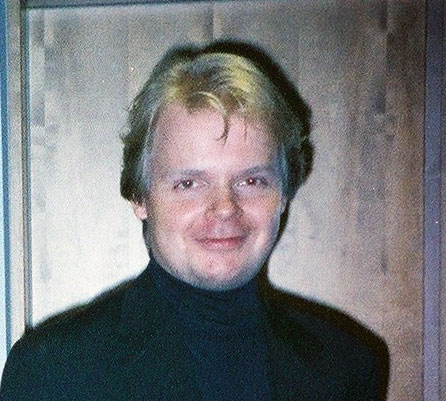 The violinist, conductor and composer Jaakko Kuusisto died at the age of 48.
Kuusisto was diagnosed with a brain tumour in 2020 and underwent an operation to remove it, but his condition worsened in recent months. He passed away on 23 February in Oulu.
Jaakko Kuusisto, from a prominent Finnish musical family, gained fame in the late 1980s as a violinist alongside his brother Pekka. He studied the violin at the Sibelius Aca­demy and at Indiana Uni­ver­sity; his teachers included Géza Szilvay, Tuomas Haa­panen, Miriam Fried and Paul Biss. In 1989 he won the Kuopio Violin Competi­tion, and thereafter gained top prizes at several major competitions – including a special prize for the best performance of a new work at the Jean Sibelius Competition in 1990. In 1997 he was appointed leader of the Lahti Symphony Orchestra, a post he held with distinction until 2012. During this time he participated in many ground-breaking Sibelius recordings both with the orchestra and as a chamber musician; with the pianist Folke Gräsbeck he recorded all of Sibelius's youth production for violin and piano as well as the piano trios, piano quartets and quintets. Kuusisto also made performing versions of several pieces by Sibelius, adding missing elements to complete works that had not survived intact. Overall he was among the most frequently recorded of Finnish instru­mentalists and recorded concertos by some of the most prominent Finnish con­temporary composers.
As a musician he was called 'intellectual and exploratory' (by his former teacher Miriam Fried) and his performances were rightly celebrated for their refinement, good taste and naturalness.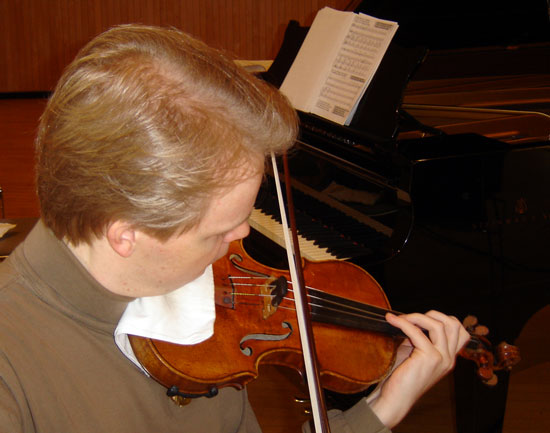 Conducting and composing (notably of operas, chamber and orchestral music) came to play an increasingly important part in his career. He studied composing at the Sibelius Academy with Eero Hämeenniemi and at the Indiana University with David Dzubay. He was principal guest conductor of the Oulu Symphony Orchestra (2005–09) and became principal conductor of the Kuopio Symphony Orchestra in 2018. He also conducted his own operas at the Savonlinna Opera Festival and Finnish National Opera. As a conductor he made the world première recordings of movements and extracts from the original versions of several Sibelius symphonies, plus also his own arrangement of Sibelius's Masonic Ritual Music, with the Lahti Symphony Orchestra.

Jaakko Kuusisto was artistic director of the in 'Our Festival' chamber music festival by Lake Tuusula (with his brother Pekka) in the years 1999–2006 and of the Oulu Music Festival from 2013 until 2021. He was also a member of the Finnish Arts Council (2016–19), and in the spring of 2021 he was elected as a councillor in Oulu, representing the Green Party. 
Photos: Jaakko Kuusisto in at the Lahti Sibelius Festival in 2003 (top) and
during Sibelius recording sessions in Kuusankoski in 2005 (middle, lower)
(© Sibelius One)