Monthly Archives: December 2019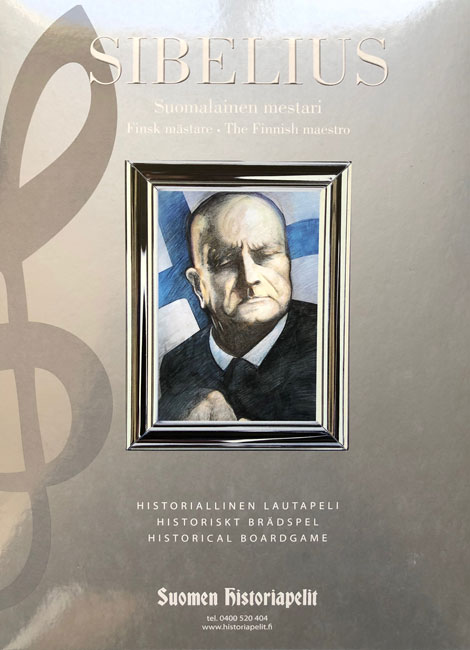 A Sibelius-themed board game has been released by Suomen historiapelit. The game is one of a series of board games on topics from Finnish history.
Sibelius's compositions gave Finland a place on the world stage at a time when the country had yet to attain its independence. How did this son of a young widow grow into a revered maestro who rubbed shoulders with kings and presidents? And what is synesthesia, and how did it affect the composer's life? In this game, you can relive Sibelius's childhood in Hämeenlinna and his final years in Ainola in Järvenpää, join him in his studies abroad, take part in his travels around the world, and witness the creation of a Finnish identity.
In the game, the players' movements around the game board are dictated by dice-throws. If a player lands on one of 28 numbered points, a historical booklet drawing upon events from the composer's life is consulted, which gives instructions as to how to proceed. Instructions and rules are in Finnish, Swedish and English.

Price €34. Available from https://historiapelit.omaverkkokauppa.fi/SIBELIUS