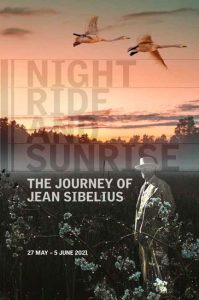 The Hallé Orchestra under Sir Mark Elder have scheduled a complete cycle of Sibelius symphonies plus other orchestral works at the Bridgewater Hall, Manchester, for 2021.
Sir Mark Elder considers Sibelius a singularly important composer for British music-lovers. His music is embedded in the Hallé's history with Barbirolli, Beecham, Harty and Richter all advocates. This is the Hallé's and Sir Mark Elder's second Sibelius cycle, featuring all the symphonies, a selection of tone poems and works for violin and orchestra. Theviolin soloists is one of the Hallé's associate artists, Henning Kraggerud.
Thursday 27 May 2021 — 7.30pm
Night Ride and Sunrise
Violin Concerto
Symphony No. 1
Henning Kraggerud, violin
Saturday 29 May 2021 — 7.30pm
Pohjola's Daughter
Symphony No. 3
Symphony No. 2
Thursday 3 June 2021 — 7.30pm
Symphony No. 4
Four Humoresques
Symphony No. 5
Henning Kraggerud, violin
Saturday 5 June 2021 — 7.30pm
The Oceanides
Symphony No. 6
Tapiola
Symphony No. 7
Booking for the 2020–21 season is not yet open. As soon as tickets are available, the orchestra will update its website with full details.

Source: Hallé website.