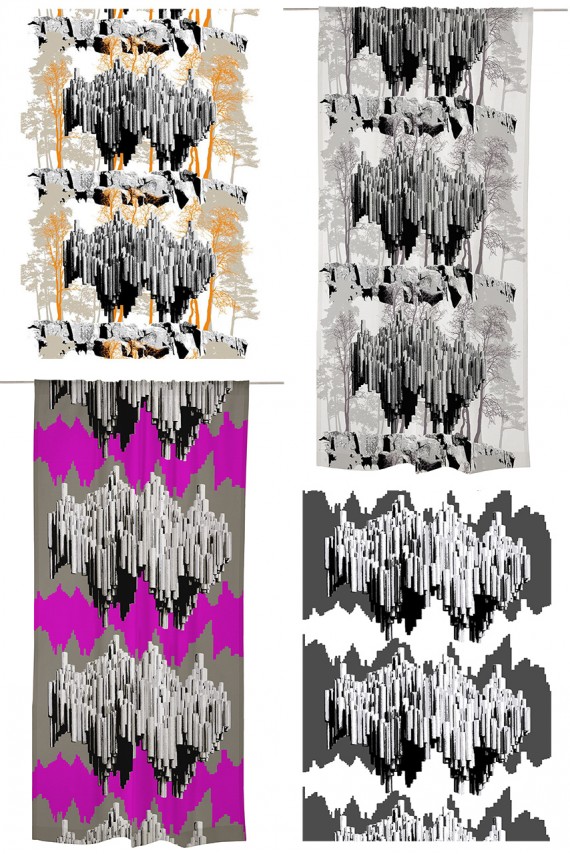 The long-established Finnish fabrics manufacturer Vallila Interior has released two new designs, Passio and Credo, inspired by the Sibelius Monument in Helsinki.
The designs are already available in the form of ready-made curtains and will shortly be on sale by the metre as well.
Vallila Interior is an industry-leading Finnish family-run home textile company founded by Otto Berner in 1935. Vallila designs its own collections of textiles and interior accessories and is a well-known partner throughout the interior design and contract sectors. The company enthusiastically spreads the Finnish design message across the world.
Vallila's designs are the first official products ever made featuring the Sibelius Monument. The monument, by the Finnish artist Eila Hiltunen (1922–2003), was unveiled almost 50 years ago, in 1967. The Sibelius Monument is one of the best-loved and most famous works of art in Finland. Every year thousands of tourists visit the sculpture, which is located in the Sibelius Park in Helsinki.
The images are based on drawings owned by the family of Eila Hiltunen, and names of the fabrics derive from the entries that Eila Hiltunen submitted to the competition to design the monument.
Further information and online sales: see the Vallila web shop.