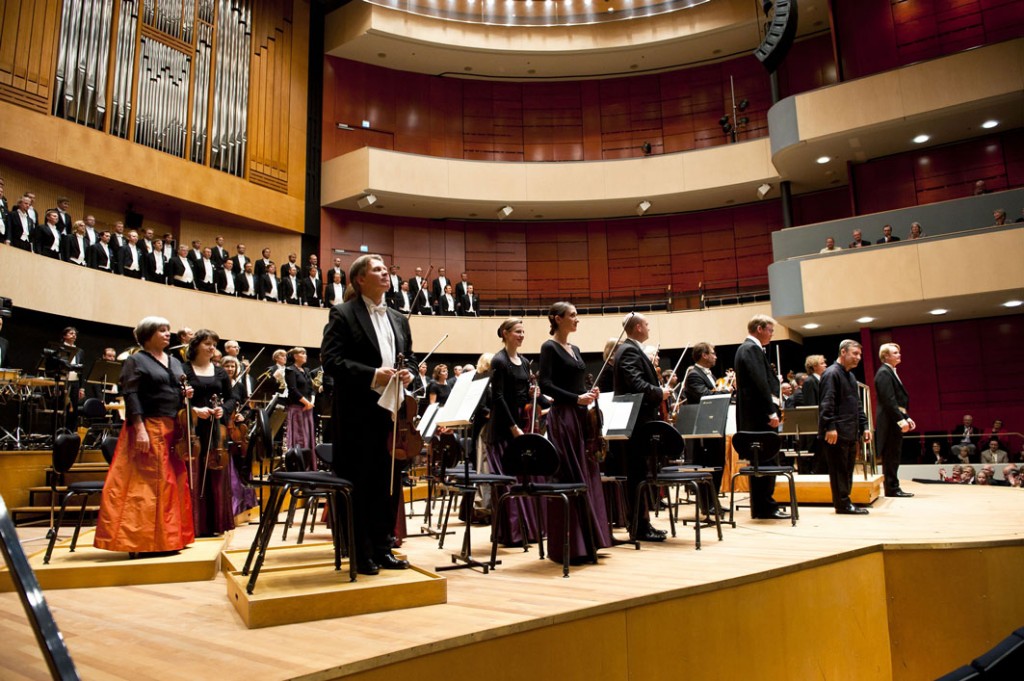 The music to be performed at three of the chamber concerts at the 2015 Lahti Sibelius Festival has been announced and is as follows:
Wednesday 2.9.2015 at 4.30 pm – Kalevi Aho Hall
Jaakko Kuusisto, violin – Heini Kärkkäinen, piano
En glad musikant (A Happy Musician) for solo violin, JS 70
Three Pieces for violin and piano, Op. 116
Sonata in F major for violin and piano, JS 178
Five Danses champêtres, Op. 106
Friday 4.9.2015 at 3 pm – Kalevi Aho Hall
Sibelius Piano Trio
Piano Trio in C major, 'Lovisa', JS 208
Piano Trio in D major, 'Korpo', JS 209
Saturday 5.9.2015 at 12.30 pm – Kalevi Aho Hall
Tempera Quartet
Adagio in D minor, JS 12
String Quartet in D minor, Op. 56 'Voces intimae'
Andante festivo, JS 34a
Please contact us

at the latest by 15th December 2014

if you wish to be part of the Sibelius One group at the Festival in 2015, as tickets and hotel rooms are selling out FAST. Further information on the page 'Visit Finland'.