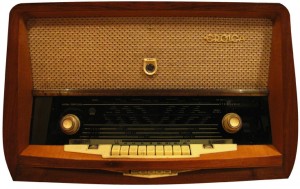 During an unplanned break in transmission owing to a technical fault in the morning of 13th November 2014, Swedish Radio's P1 channel used music from Sibelius's incidental music to The Tempest to fill the gap until normal transmission could be resumed. Sibelius's music did not, however, quite hit the spot, reports the broadcaster's website: listeners found the music 'funereal' in character and assumed that a major figure had passed away.
'We have had many reactions… both internally and reactions from our listeners', says Michael Österlund of Swedish Radio. 'Many people perceived the music as fateful, and thought that it was the Radio's funeral music to be played if the King, Princess Victoria or the Prime Minister died.'
During the six-minute break in transmission, Sibelius's music was only played for a short while; otherwise there was silence.
Swedish Radio has not announced which music would be played in the event the actual death of a constitutional figure in order to avoid the risk of hoax broadcasts.