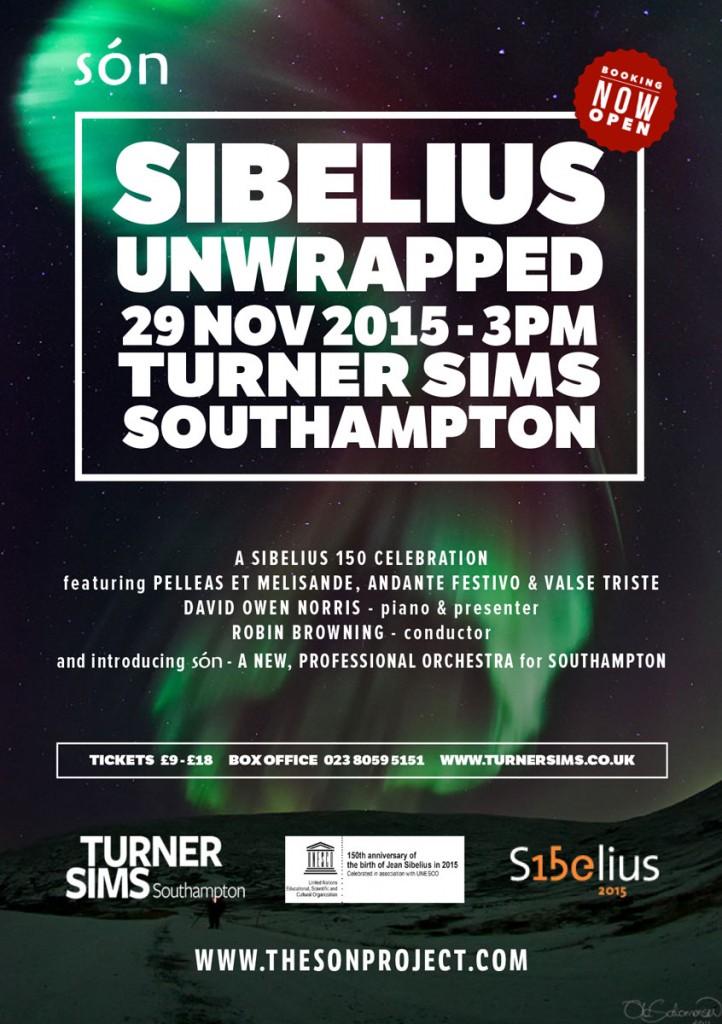 són – Southampton's new professional orchestra – is presenting its official launch concert with an all-Sibelius programme on at 3 pm on Sunday 29th November 2015 at Turner Sims, Southampton.
The concert will be conducted by Robin Browning and will feature David Owen Norris as presenter and pianist.
són (an old-English word meaning 'sound') is the name for a brand new classical music project. At its heart, són is a fresh and dynamic chamber orchestra – professional, versatile, inspiring. It is the first and only professional orchestra in Southampton – one of the UK's most richly diverse and culturally flourishing cities. Until now, Southampton was the largest city in the UK without a resident professional orchestra. són's concerts are planned to be a little different – yet always engaging, and tying in with other areas of the orchestra's work – són | education and són | masterclass.
Programme:
Sibelius
Impromptu for strings (including original piano version)
Valse triste, Op. 44 No. 1
Pelléas et Mélisande, Op. 46
Andante festivo, JS 34b
Click here for more information.
Tickets £18, £17, £16.20, £9
(including complimentary tea & cake during the extended interval)
Click here for box office