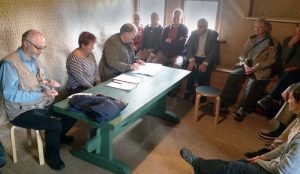 Members of Sibelius One at the 2019 AGM. Photo: © Rob Ebbers
Sibelius One's 2019 AGM was held at Ainola on 5 September.
Members may read or download minutes of the 2019 AGM by clicking this link. Please note that you must be logged in to the site in order to access the page. Also available on the same page are short accounts for 2018 and an updated version of Sibelius One's constitution.