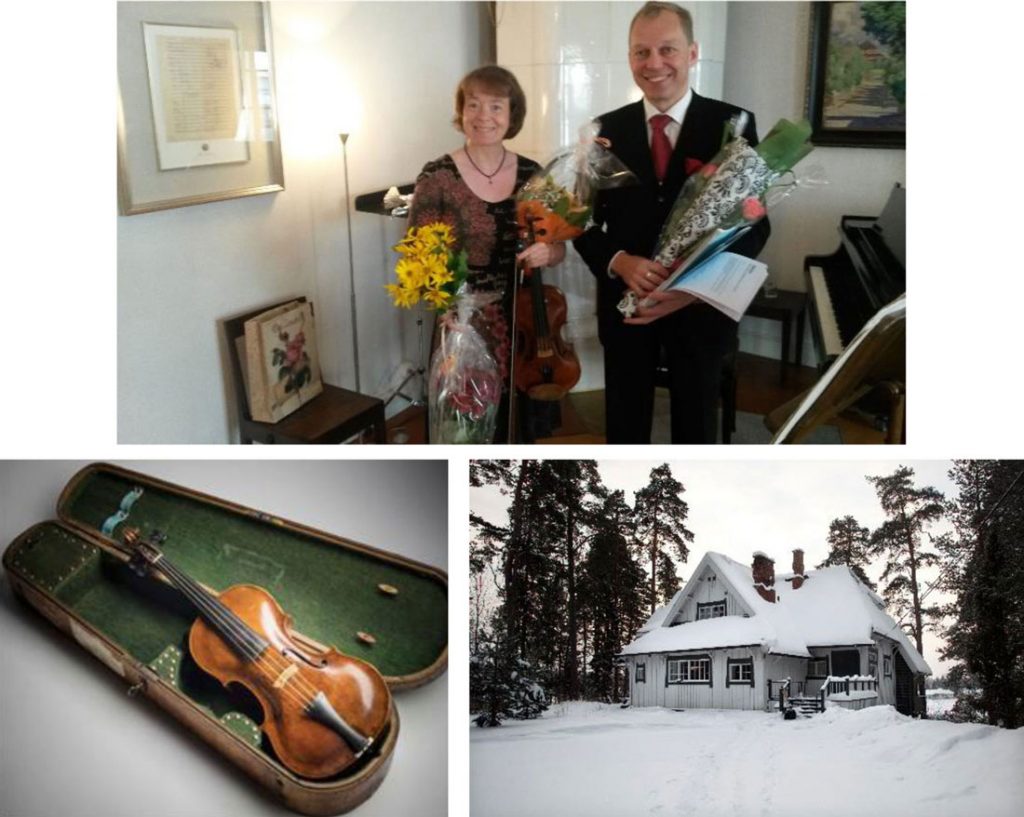 A concert of Sibelius's music for violin and piano will be held at Sibelius's home, Ainola, at 6 pm on Thursday 8 December 2016.
The performers will be Kaisa Porra-Hänninen, violin, and Kari Hänninen, piano.
The concert will be introduced by the performers, and Kaisa Porra-Hänninen will also discuss Sibelius's own Serafin violin, on which she will be playing.
Tickets €22.50 / €11.50 (children aged 4−16) from Lippu.fi (click here)
The Ainola plot will be open on Sibelius's birthday from 8 am until 6 pm. Members of the public can visit the composer's grave and see Ainola's garden in winter.
The museum shop and Café Aulis will be open from 10 am until 6 pm.
Students from the Keskisen Uudenmaan Musiikkiopisto in Järvenpää will play and sing at Café Aulis from 4 pm–5 pm that day.
Save
Save
Save
Save