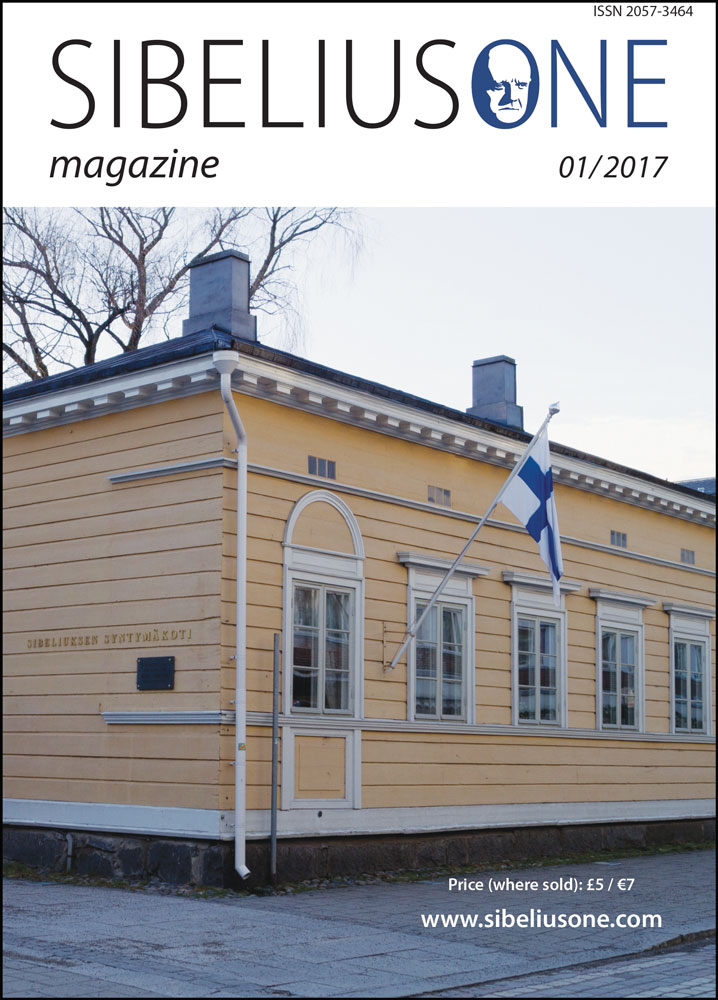 Sibelius One's January 2017 magazine has been sent out to subscribers (despatched on Monday 23 January). Articles in this issue:

Jean Sibelius and Finnish Culture –
the changing significance of Finlandia  Hannu Salmi
Greetings from Hämeenlinna  Erkki Korhonen
Kullervo goes to Minnesota  Robert Suff 
Setting the Record Straight  About Ian Maxwell's Sibelius discography
Playing Sibelius under Paavo Berglund
(and a few other conductors)  Philip Borg-Wheeler
Maestro Sibelius Peter Frankland
To subscribe to the magazine, make sure you select the 'printed copies' option when joining Sibelius One (just £5 for two issues).
If you would like to add the magazine to your existing subscription, or to purchase individual copies of this issue or back issues (£5 each plus postage – also available to non-members) please contact info@sibeliusone.com
Click here for a list of articles in all issues of the magazine to date.
Save
Save
Save
Save
Save
Save