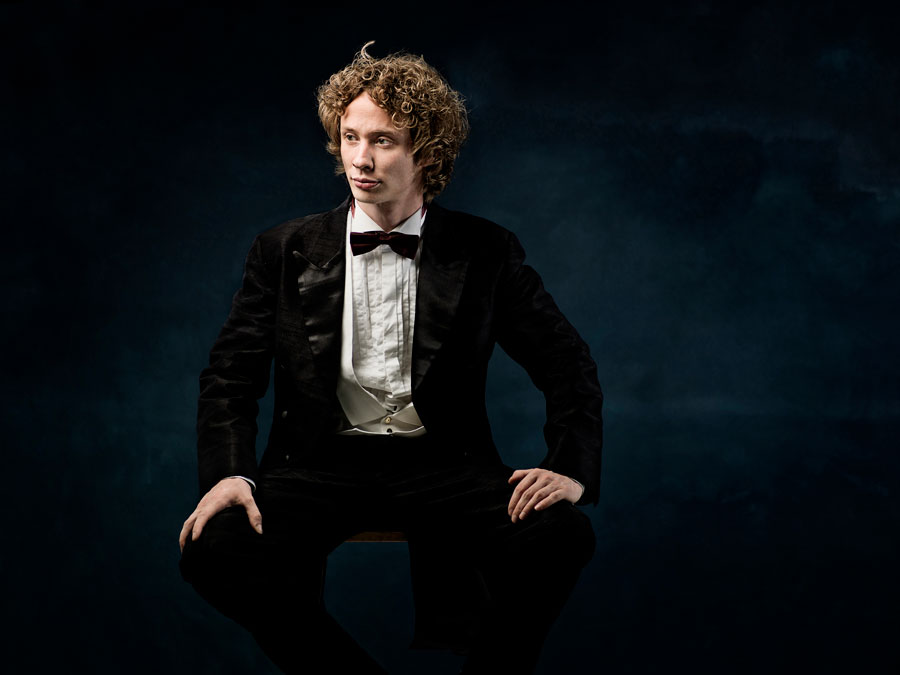 Santtu-Matias Rouvali (photo: © Kaapo Kamu)
The Tampere Philharmonic Orchestra conducted by Santtu-Matias Rouvali will be undertaking a concert tour in Japan in May 2017.
The programmes for the five concerts concentrate almost exclusively on Sibelius's most popular orchestral works. The soloists will be Japanese: Kyoko Tabe, piano and Yuzuko Horigome, violin.
Founded in 1930, the Tampere Philharmonic Orchestra is one of the foremost symphony orchestras in the Nordic countries, and has previously made international concert tours to Great Britain, the Netherlands, Scandinavia, Estonia, Germany, Spain and the United States. Recent chief conductors include following Hannu Lintu, John Storgårds and Eri Klas, and since August 2013 Santtu-Matias Rouvali has been its artistic director.
As well as being chief conductor of the Tampere Philharmonic Orchestra, Santtu-Matias Rouvali (b. 1985) is principal guest conductor of the Copenhagen Philharmonic Orchestra. He takes up the position of chief conductor of the Gothenburg Symphony from the 2017/18 season. Other orchestars with which he collaborates include the Philharmonia Orchestra, Royal Stockholm Philharmonic Orchestra, Orchestre Philharmonique de Radio France, BBC Symphony Orchestra, Bergen Philharmonic Orchestra, Deutsches Symphonie-Orchester Berlin and Bamberger Symphoniker.
The planned venues and programmes are as follows:
Friday 19 May at 7 pm: Tokyo Bunka Kaikan
Sibelius: Finlandia
Grieg: Piano Concerto (Kyoko Tabe, piano)
Sibelius: Symphony No 2
Saturday 20 May at 3 pm: Fukuyama Read & Rose Concert Hall
Sibelius: Finlandia
Grieg: Piano Concerto (Kyoko Tabe, piano)
Sibelius: Symphony No. 2
Tuesday 23 May at 7 pm: Tokyo Bunka Kaikan
Sibelius: En saga
Sibelius: Violin Concerto (Yuzuko Horigome, violin)
Sibelius: Symphony No. 5
Wednesday 24 May at 7 pm: Hamamatsu Act City Concert Hall
Sibelius: Finlandia
Grieg: Piano Concerto (Kyoko Tabe, piano)
Sibelius: Symphony No. 5
Thursday 25 May at 7 pm: Osaka Symphony Hall
Sibelius: Finlandia
Sibelius: Violin Concerto
Sibelius: Symphony No. 2
Save
Save
Save