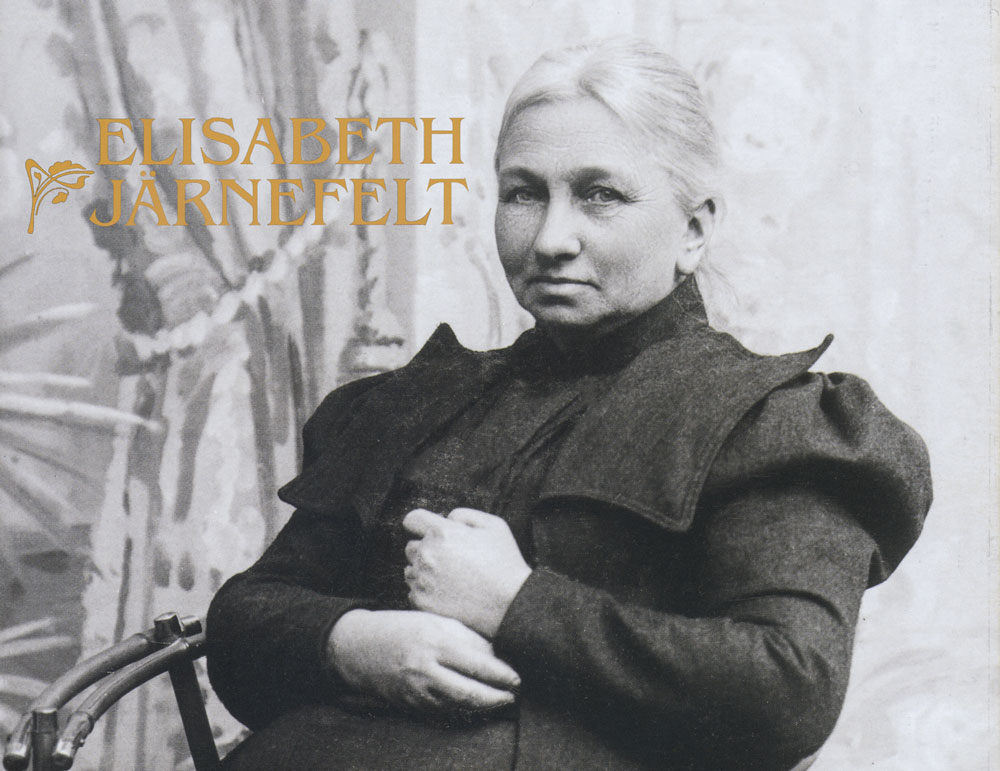 An exhibition is being mounted at Järvenpää Art Museum focusing on Elisabeth Järnefelt (1839–1929), 'the mother of Finnish art and culture', and Jean Sibelius's mother-in-law.
Born in St Petersburg, Elisabeth married August Alexander Järnefelt in 1857 and settled with him in Helsinki. Among their children were  the writer Arvid, the painter Erik and the conductor and composer Armas. Their daughter Aino married Jean Sibelius. Elisabeth Järnefelt was also a good friend of the writer Juhani Aho. Elisabeth Järnefelt became a central figure in Finnish culture, hosting a salon in Helsinki, centred around Nordic, Finnish and Russian literature but also discussing politics, religion and equality. She promoted the Finnish language and was a follower of the Tolstoyan movement.
The exhibition runs for most of Finland's centenary year, from 11 February until 1 October 2017. On display are works of art, photographs and other artefacts relating to the fascinating story of Elisabeth Järnefelt's life; there  will also be video presentations.
During the exhibition's run there will be a number of additional lectures and presentations on various topics.
Address: Järvenpään taidemuseo / Järvenpää Art Museum,
Kirjastokatu 8,
FIN-04400 Järvenpää,
Finland
E-mail: taidemuseo@jarvenpaa.fi
Tel.: 00358-40 315 3881
Opening times: February–April: Weds–Sun 10am–5pm
May–September: Tues–Sun 11am–6pm
Entrance: €7/6/4 or with Museum Card
Save
Save
Save