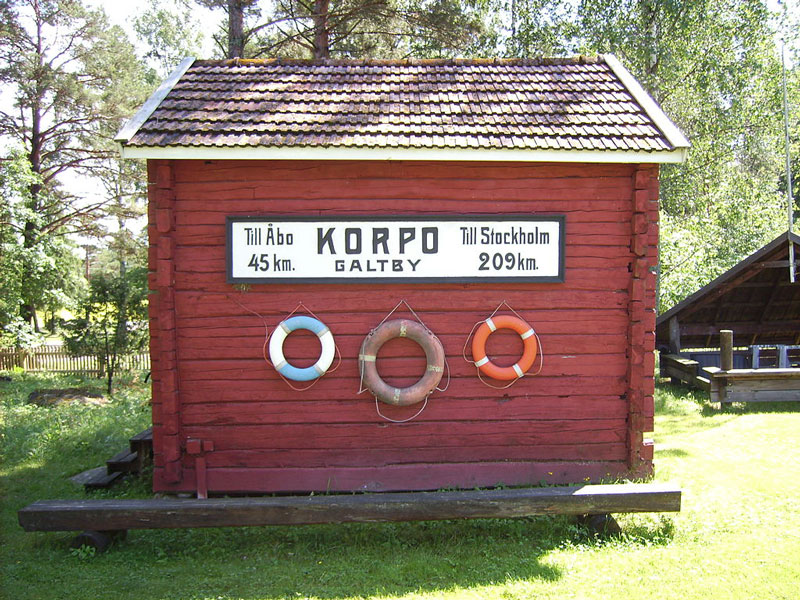 The fifteenth 'Sibelius i Korpo' festival will take place on 22–24 July 2016.
The programmes feature also music by Ferruccio Busoni (1866–1924), in commemoration of the 150th anniversary of his birth. Performers at this years's festival include:
Satu Jalas, violin
Sebastian Silén, violin
Domenico Ermirio, cello
Hedvig Paulig, soprano
Folke Gräsbeck, piano & artistic director
Provisional concert programmes are as follows:
Friday 22 July 2016 at 9 pm / Korpo gård
Busoni: Andante mit Variationen und Scherzo for piano trio
Sibelius: Florestan, suite for piano
Songs: Skogsrået; Likhet; Jubal
King Christian II, incidental music
Malinconia for cello & piano
Armas Järnefelt: Berceuse
Saturday 23 July 2016 at 6 pm / Korpo gård
Busoni: Kultaselle Variations
J.S. Bach/Busoni: Wachet auf, ruft uns die Stimme
Sibelius: Étude for solo violin
Suite in E major for violin & piano
Sonata in F major for violin & piano
Sibelius's granddaughter Satu Jalas will also make a presentation about her grandfather.
Sunday 24 July 2016 at 4 pm / Korpo gård
Sibelius: Piano Trio in A minor, 'Hafträsk'
Rondino, Romance, Tanz-Idylle, Humoresque & Valse for violin & piano
Armas Järnefelt: Songs: Titania; Du (Karl Asplund); Leivo; Viel' ois virttä tieossani
Sibelius: Songs: Jag kysser dig och ledsnar ej; Löjet var utan hem [World Première Performance]; Sommarnatt; Vem styrde hit din väg?
Danses champêtres Nos 1–3 for violin and piano
There will also be the traditional annual ceremony, with music, speeches and flowers, at the Sibelius statue in Korpo village, at 1 pm on Saturday 23 July, with festival organizer Petri Kirkkomäki and Erkki Korhonen from the Sibelius Birth Town Foundation, Hämeenlinna.
On Sunday 24 July at 11 am there will be a screening of Douglas Sivén's documantary film 'Sibelius i Korpo'.
Further information will be posted when available.