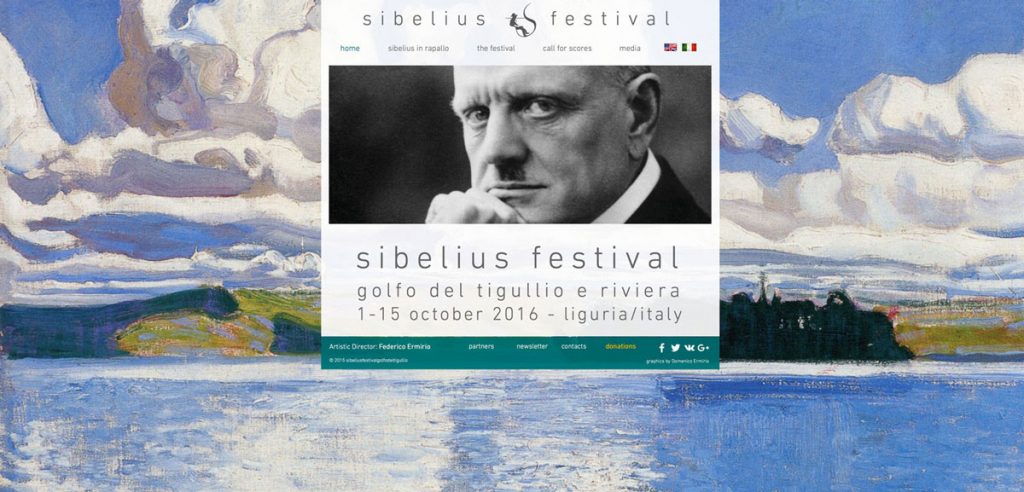 The second Sibelius Festival – Golfo del Tigullio e Riviera (artistic director: Federico Ermirio) will take place in October 2016. The festival will include a range of concerts, with artists including Eva Alkula (kantele), Eva Wymola (mezzo-soprano), Essi Kiiski (violin), Eduardo Andrade (piano), Domenico Ermirio (cello), Andrea Carcano (piano) and Folke Gräsbeck (piano). There will also be a screening of Timo Koivusalo's 2003 film Sibelius starring Martti Suosalo and Miina Turunen.
Visit the Festival's website for further information.
Call for scores: 'Pocket Ballet: Kalevala' (2017)
The third Sibelius Festival – Golfo del Tigullio e Riviera (October 2017) will host Pocket Ballet, a project born some years ago, dedicated – as the title suggests – to the creation of events involving a small number of dancers and musicians. The first of these, Isofromatem, was premièred in Italy in 2014, introducing new works by four living composers from Italy, Greece, Israel and Finland. For 2017 a new ballet project, with a duration of less then one hour, inspired by the Finnish epic poem Kalevala, will be realized by choreographer Peter Larsen. The music will be entrusted to an instrumental trio: accordion, viola and kantele. All Finnish composers born after 31 December 1981 are eligible to submit scores for consideration.
For further information please click the link below to download a pdf document
Pocket Ballet – Kalevala – Call for Scores 2017