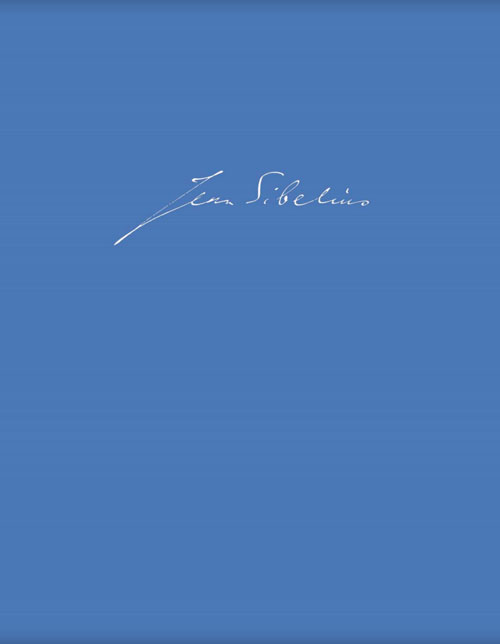 Breitkopf & Härtel has released more works by Sibelius in authoritative editions.
The critical JSW edition of Symphony No. 6 is now available, edited by Kai Lindberg. The catalogue number is SON 633 and the price is €140.00. To quote Breitkopf & Härtel's website: 'Symphony, symphonic poem, fantasy, or something else entirely different? For a long time while working on the Sixth Symphony, Sibelius was not certain what his new orchestral work was now about to become or what to call it. He had to interrupt work on the symphony time and again during the Finnish civil war and because of financial difficulties that forced him to earn a living with "little things". So, it is not surprising that many small ideas for other works repeatedly culminated in the Sixth. In a letter to a friend, he describes his early ideas for the work: "The 6th symphony is wild and turbulent in character. Gloomy with pastoral contrasts. Probably in 4 movements with a conclusion growing into a dark orchestral shower in which the main theme drowns."'  Details and order page: click here.
---
As noted in a previous post, a volume containing all of Sibelius's five major works for piano trio plus some shorter pieces has been released (SON 631). A full review of this volume can be found here.
---
A number of works have been released as separate publications, drawing on the critically evaluated texts already published in the JSW series, but without the critical commentaries. These include:
Symphony No. 4, full score, from JSW SON 635: Partitur-Bibliothek 5694
Also available as study score: PB 3326
Valse triste, full score: PB 5704
Four Part-Songs from Op. 18 for mixed choir a cappella (Sortunut ääni; Venematka; Saarella palaa; Sydämeni laulu): Chor-Bibliothek 5372
Two Part-Songs, Op. 65, for mixed choir a cappella (Män från slätten och havet; Kallion kirkon kellosävel): ChB 5373
Finlandia Hymn from Op. 26, for mixed choir a cappella: ChB 5371
Malinconia, Op. 20, for cello and piano: Edition Breitkopf 9391