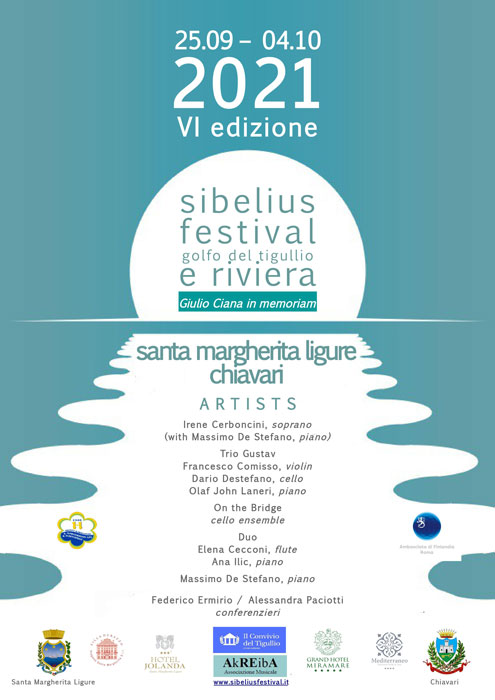 The Sixth Sibelius Festival Golfo del Tigullio e Riviera in north-west Italy, in the Municipalities of Santa Margherita Ligure and Chiavari, has been  announced for September/October 2021. Its artistic director is Federico Ermirio.
The event takes place between 25 September and 4 October and features Irene Cerboncini (soprano), Massimo De Stefano and Ana Ilic (piano), Elena Cecconi (flute), Trio Gustav, the cello ensemble On the Bridge, and lecturers Federico Ermiro and Alessandra Paciotti.
Concert details (correct as of 16 July 2021):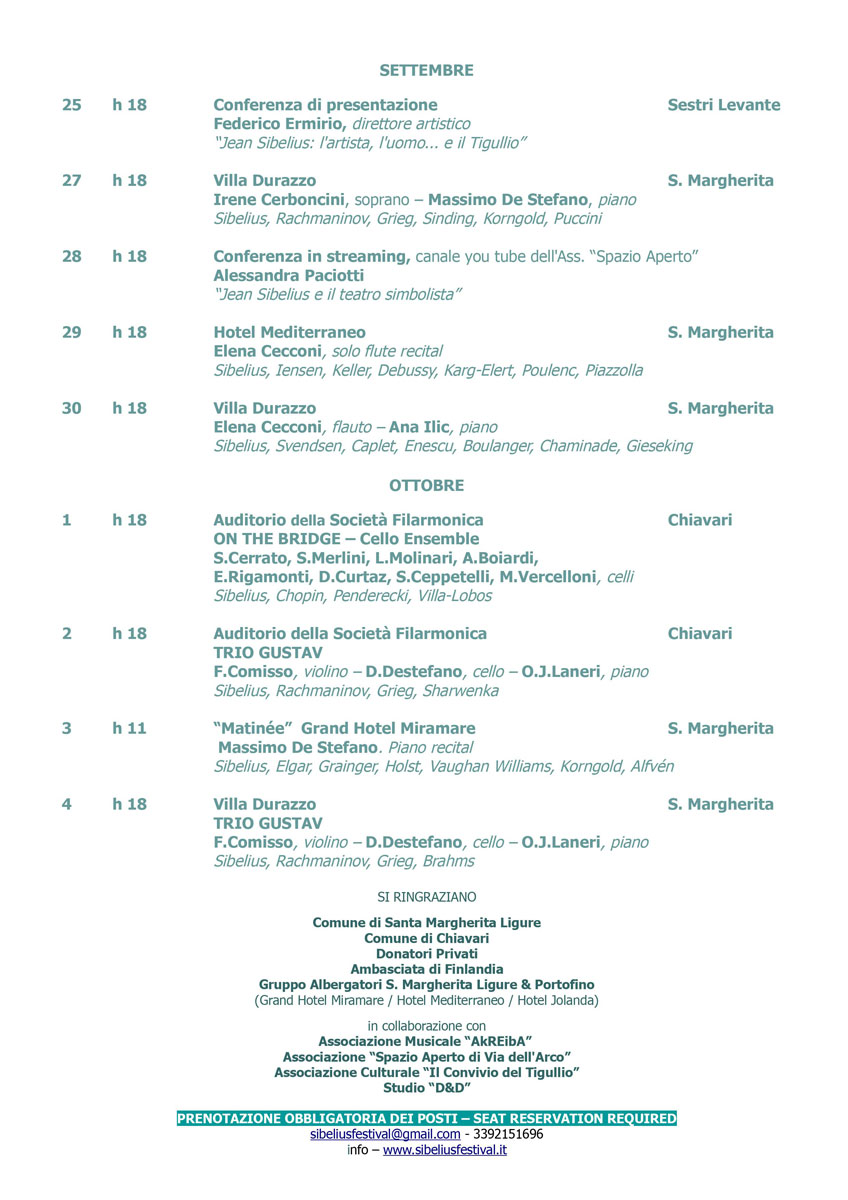 Contact info: sibeliusfestival@gmail.com
See also the festival's new website: www.sibeliusfestival.it
Current pandemic restrictions and rules impose a limited number of reserved seats for those wishing to attend the concerts. Reservations are required by calling (or sending a text message to) the following numbers +39 3392151696 / +39 3331721816 or using the form on this page of the festival's website: https://www.sibeliusfestival.it/contatti. Once all available seats are booked, no further bookings will be accepted, unless the rules in force are changed.