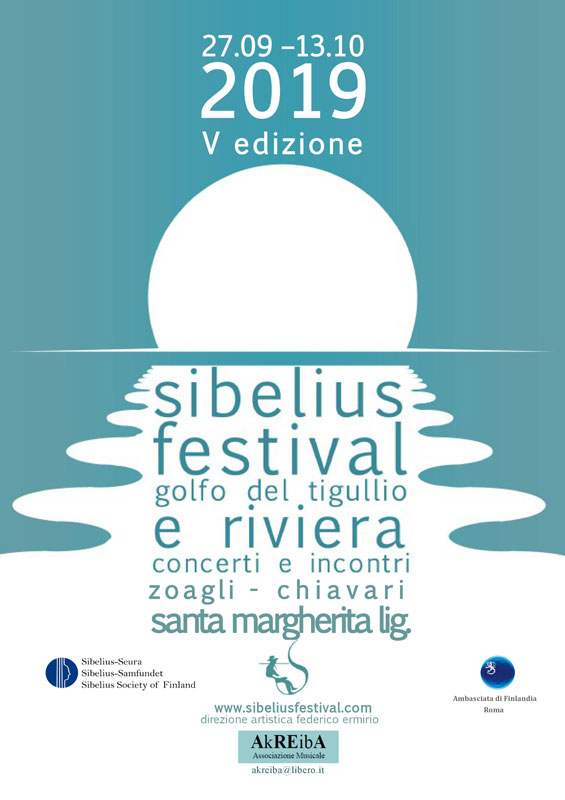 The fifth Sibelius Festival Golfo del Tigullio e Rivieria in Italy will take place from 27 September until 13 October 2019. Its artistic director is Federico Ermirio.
Artists performing include the Myrsky Sring Quartet, Andrea Carcano, Paolo Restani and Folke Gräsbeck (piano), Eva Alkula and Jenny Vartiainen (kantele), Irene Cerboncini (soprano) and the Symphony Orchestra of La Spezia Conservatory conducted by Giovanni Di Stefano.
Further information will be posted in due course.