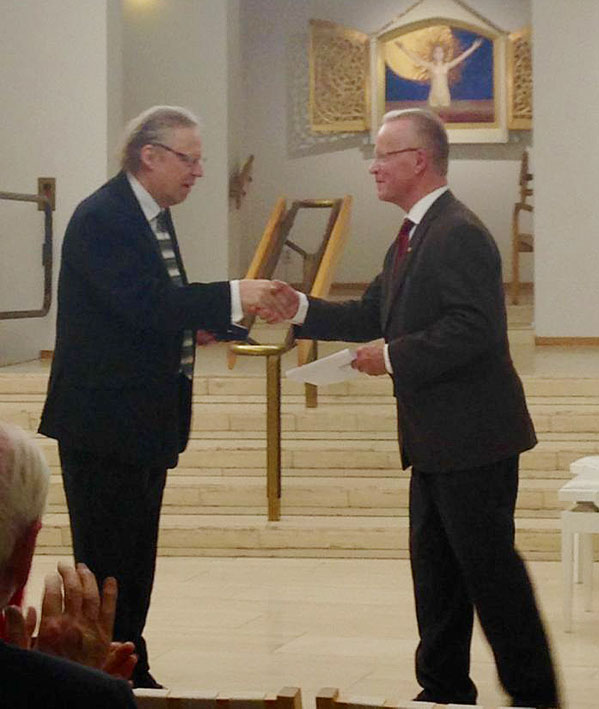 At Villa Gyllenberg in Helsinki – one of Finland's foremost private museums – on 15th December 2014 the pianist Folke Gräsbeck was awarded the Sibelius Medal of the Sibelius Society of Finland, presented by Lauri Tarasti, president of the society since 2009. This medal has been awarded since 1965 and was designed by Eila Hiltunen, who also created the Sibelius monument. The medal is awarded both to individuals and organizations for their outstanding achievements as performers or supporters of Sibelius's music, as well as to researchers. Previous recipients have included Urho Kekkonen (President of Finland), Aino Sibelius, Herbert von Karajan and many of Finland's foremost conductors. In 2010 the medal was awarded to Sibelius One's Andrew Barnett.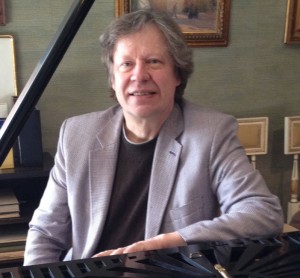 Folke Gräsbeck is the foremost exponent of Sibelius's music for and including the piano. The American magazine Fanfare wrote of his recordings: 'Gräsbeck makes a most persuasive case for just about all of this music, and Sibelius's output for solo piano will likely never again be recorded as comprehensively or as well.'
The medal was presented at an event to mark the launch of the new critical edition of Sibelius's Violin Concerto in Breitkopf & Härtel's JSW series. The new volume (SON 622) is edited by Timo Virtanen, editor-in-chief of JSW, includes not only the familiar 1905 version of the concerto but also the original 1903/04 version, with detailed comments both in the preface and the critical report. The launch event included a performance of the revised version of the concerto in Sibelius's own arrangement for violin and piano, performed by Petteri Iivonen – second prize winner in the 2010 International Jean Sibelius Violin Competition and Folke Gräsbeck. After receiving the medal Folke Gräsbeck played a piano solo rarity, the Largo in A major, JS 117 (1888).
Sources include: Sibelius-Seura, Breitkopf & Härtel