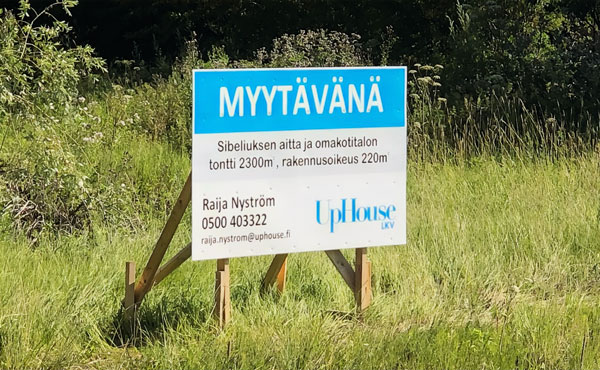 The barn attached to the Mattila house in Kerava, where Sibelius lived between June 1899 and the summer of 1902, is for sale.
This is a unique opportunity to own a building that is closely linked to an iconic piece of music and a vital period of Finnish cultural history.
The barn is sold with a building plot (2,300 square metres) and comes with outline building permission for a 220 square metre house. The barn is in the Kytömaa area of Kerava, an area that is currently undergoing considerable new development. It is approximately 2 km north-east of the town centre.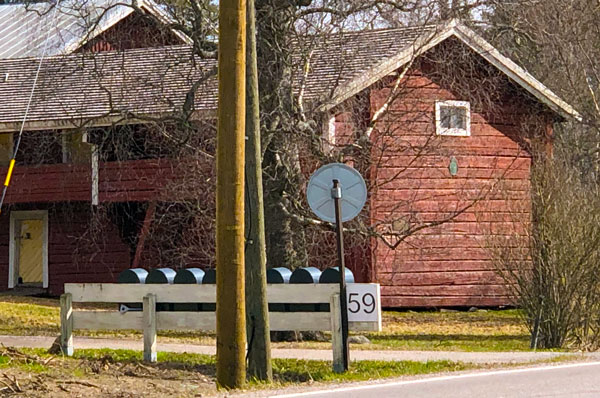 According to the advertising board, the agent responsible is Raija Nyström/UpHouse, tel.: 00358 500 403022 / email raija.nystrom@uphouse.fi
At the Mattila house Sibelius worked on a number of significant works, most notable Finlandia and the First and Second Symphonies. The famous songs Svarta rosor, Säv, säv, susa and Demanten på marssnön were all written there. It has been claimed that Sibelius found inspiration for Demanten på marssnön as he was admiring the glistering snow-covered fields outside the Mattila house in the spring sunshine.
For more information about Sibelius and Kerava, see the Janaury 2021 issue of our Magazine. Members can download a pdf version free – click here.