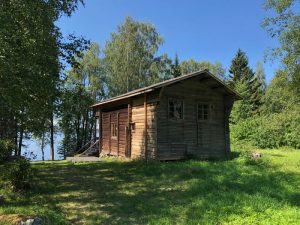 Jean and Aino Sibelius's honeymoon home, the granary at Monola near Lieksa in North Karelia, opened to the public for the first time on Friday 29 June 2018. It will remain open every day (except Mondays) throughout July. Previously it was open by appointment only.
At Monola, Sibelius composed two Runeberg songs (Kyssens hopp and Till Frigga) and worked on the tone poem En saga.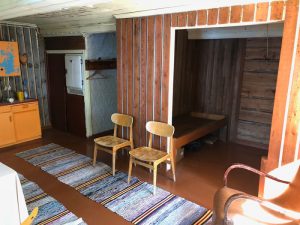 Since 2016 the building has been undergoing renovation in a way that is respectful of its history. The walls and one doorway are exactly as they were in Sibelius's time. The roof and steps have been replaced, and decaying fabrics inside the barn have been removed, as has overgrown vegetation from outside.
The project has been driven forward by the Monola Society (director: Elli Oinonen-Edén), and by the cellist Jussi Makkonen. A week-long programme of concerts and other cultural events was also organized (2–7 July) in conjunction with the opening of the granary.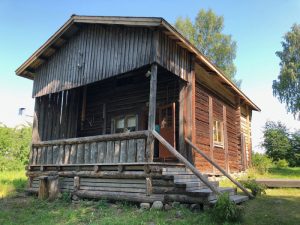 More information on this important cultural venue will be published later.
Photos: © Sibelius One