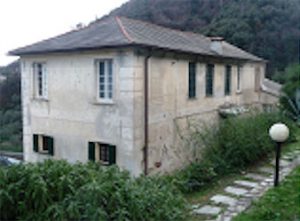 'My family lives here at Pension Suisse [in Rapallo, Italy], but I rented a studio in a hillside villa, surrounded by a very interesting garden: roses in bloom, camellias, almond trees, cactus, agaves, currants, magnolia, cypresses, vines, palms and a manifold variety of flowers' – letter from Sibelius to Axel Carpelan, February 1901.
Although Pension Suisse in Rapallo still exists, the precise location of Sibelius's hillside hideaway – where he famously worked on music that would be used in the Second Symphony – has long been believed to be lost in the mists of time. Partly this is because Sibelius gave very few descriptions of the villa and its enlightened owners, the Molfino family, preferring instead to concentrate on its natural beauties, scents and extraordinary vegetation.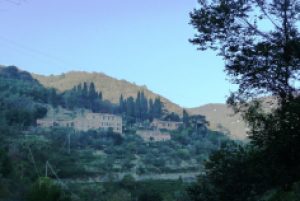 Now, however, Federico Ermirio, organizer and artistic director of the Sibelius Festival – Golfo del Tigullio e Riviera, has located this elusive and historically significant building. The villa lies on the Cerisola hill in Fossato di Monti – reachable on foot (for a good walker like Sibelius) in half an hour.
The origins of the villa date back to the sixteenth century, and by the time of Sibelius's visit it had become a meeting place for artists and cultural personalities, surrounded by a luxuriant park, remarkable for its botanical variety and featuring an amphitheatre. The Molfino family library contained rare editions of Dante's Divina Commedia. It may be no coincidence that after leaving Rapallo, Sibelius considered  making a setting of part of Dante's work: in this context he sketched what would become the second theme of the Second Symphony's slow movement.
For decades the villa was abandoned and left to the attention of by vandals and thieves. The property is now divided up, and the new owners are progressively working on restoring it.
Sibelius's affection for this part of Italy is shown by the fact the he later christened part of Ainola's garden 'Rapallo'.
Further information about this exciting new discovery will be published in the July 2018 issue of the Sibelius One Magazine.