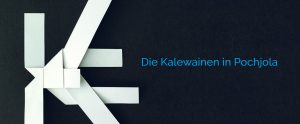 Sibelius was by no means the only composer to draw inspiration from the Kalevala in the late 19th century. Karl Müller-Berghaus's (1829–1907) opera Die Kalewainen in Pochjola was composed in Turku more than 120 years ago, to a libretto by Franz Spengler. This recently rediscovered work is the first through-composed opera based on the Kalevala, but it has never before been staged anywhere. In late February/early March 2017 the Turku Music Festival and Turku Philharmonic Orchestra will bring the opera to Turku's LOGOMO cultural centre.
The composer, conductor and violinist Karl Müller-Berghaus was born in Braunschweig, Germany, and served as conductor of the Turku orchestra from 1886 until 1895.

The production features leading soloists including Tommi Hakala, Johanna Rusanen-Kartano, Christian Juslin and Susanna Andersson. It will be directed by Tiina Puumalainen and conducted by Leif Segerstam.
The performance lasts approximately 3 hours and the opera is sung in German.
Click here for a pdf brochure about the production and performances.
This major cultural event is also part of the official 'SuomiFinland100' programme on the occasion of the 100th anniversary of Finland's independence.
Website for the production (including ticket order link): click here
or
Click here to order tickets.
Save
Save
Save
Save
Save
Save