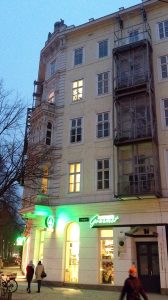 Jean Sibelius Complete Works (JSW)


Overture in E major, JS 145, and Balettscen, JS 163,
edited by Tuija Wicklund
Back in the 1970s, when Paavo Berglund's pioneering work to introduce Kullervo as a concert work was under way, there was scarcely any public awareness of Sibelius's output prior to En saga. Nowadays, thankfully, the situation is very different, with his substantial corpus of early chamber music at last beginning to find the recognition it deserves. The works in this new JSW volume, written while Sibelius was a student in Vienna in 1890–91, bridge the gap between those early chamber works and Kullervo.
The Overture is in sonata form; Sibelius described the Balettscen in a letter to Adolf Paul as 'Vienna through Finnish spectacles'. Click here to read the full review of this new JSW volume.
Save
Save
Save
Save
Save
Save
Save
Save
Save
Save
Save