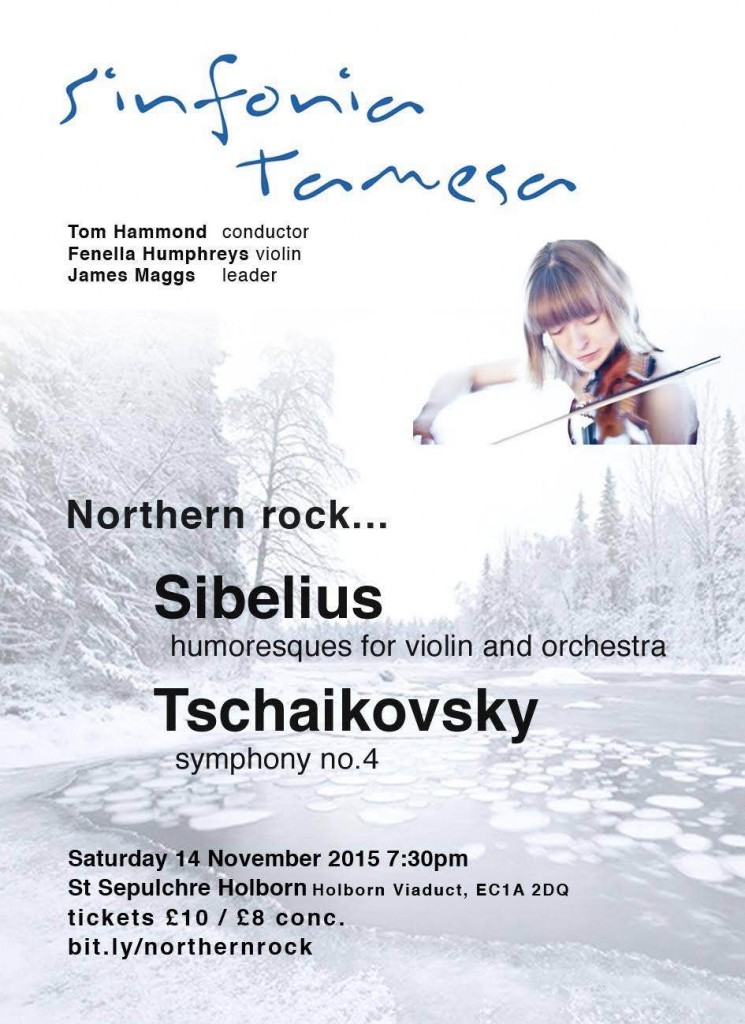 Sibelius Humoresques in London
Sibelius's rarely heard but exceptionally appealing Humoresques for violin and orchestra, Op. 87 and Op. 89, will be played at a London concert by Fenella Humphreys and Sinfonia Tamesa (leader: James Maggs) conducted by Tom Hammond on 14 November.
These pieces capture, as Sibelius's biographer Erik Tawast­stjerna observed, 'the lyrical, dancing soul of the violin'. Sibelius himslf said of the Humoresques that they show 'the anguish of existence… fitfully lit up by the sun'.
Also on the programme is Tchaikovsky's Fourth Symphony.
Sinfonia Tamesa is a London-based symphony orchestra founded in 2001. Directed and conducted by Tom Hammond, it is known for programming adventurous, challenging new repertoire alongside better-known orchestral works to produce interesting, accessible concerts.
Date: Saturday 14 November 2015
Time: 7.30 pm
Venue: St Sepulchre without Newgate (Musicians' Church),
Holborn Viaduct, London EC1A 2DQ
Tickets:  £10/£8