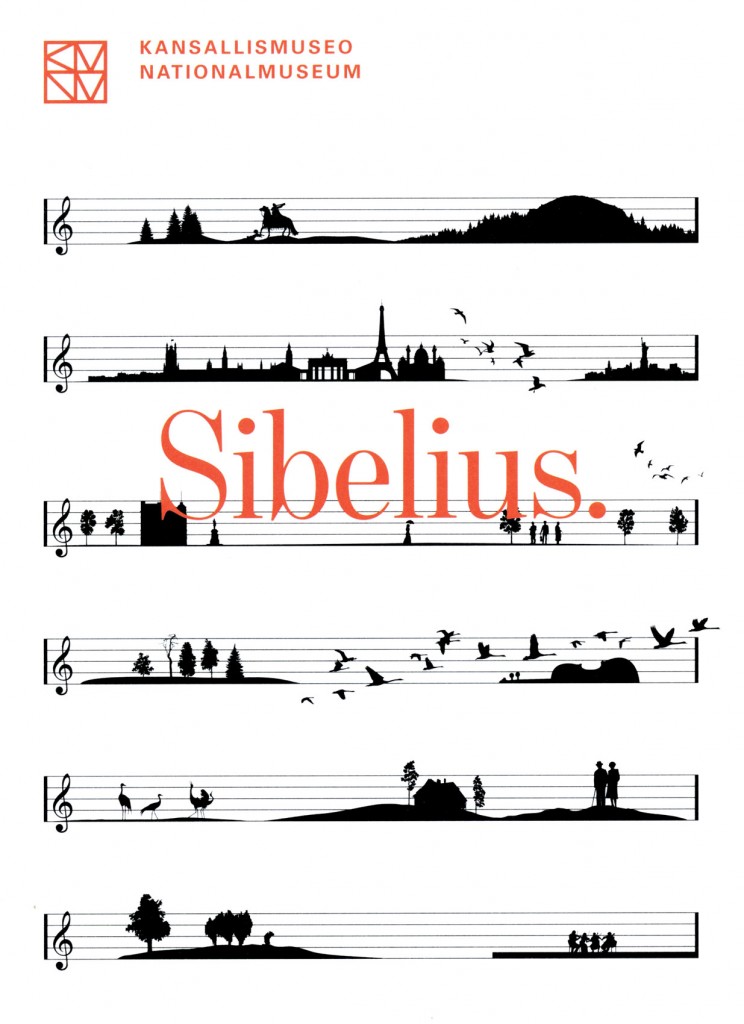 'One must live every note', a major Sibelius exhibition at the National Museum of Finland (Mannerheimintie 34, Helsinki) is running from 16th October 2016 until 13th March 2016.
The theme of the exhibition is the life of Jean Sibelius seen through his music and compositions. It features almost 130 artefacts and coincides with the 150th anniversary of Sibelius's birth. Among the items on display are original music manuscripts, sheet music and concert programmes from the National Library as well as letters and bills of exchange from the National Archives. Also on display are suits and dresses that belonged to Jean and Aino Sibelius from the National Museum and artefacts from Ainola.
The exhibition is a joint effort between the National Museum, National Library, National Archives and Ainola. The Finnish Literature Society has issued a trilingual exhibition publication One must live every note, which is available in the museum shop. Public events are also linked to the exhibition.
The exhibition publication One must live every note is written by Fabian Dahlström, Veijo Murtomäki, Leif Segerstam, Marja Pohjola and Taina Tammenmaa from the National Archives, Jouni Kuurne from the National Museum, Hilkka Helminen from Ainola, and editors of the Jean Sibelius Works critical edition: Kari Kilpeläinen, Anna Pulkkis, Tuija Wicklund, Timo Virtanen and Sakari Ylivuori. The book is published by SKS and is also available direct from the publisher (click here).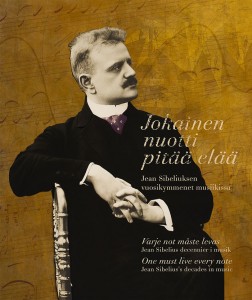 The exhibition is located in rooms 127–132 on the first floor of the National Museum.
Directions, opening hours, admission prices: click here.
Further information:
National Museum of Finland website: click here.
– Curator Aino-Maija Kaila tel. +358 295 33 6362, aino-maija.kaila@kansallismuseo.fi
– Keeper Jouni Kuurne tel. +358 295 33 6381, jouni.kuurne@kansallismuseo.fi
– Curator Outi Flander tel. +358 295 33 6383, outi.flander@kansallismuseo.fi
Source: National Museum of Finland