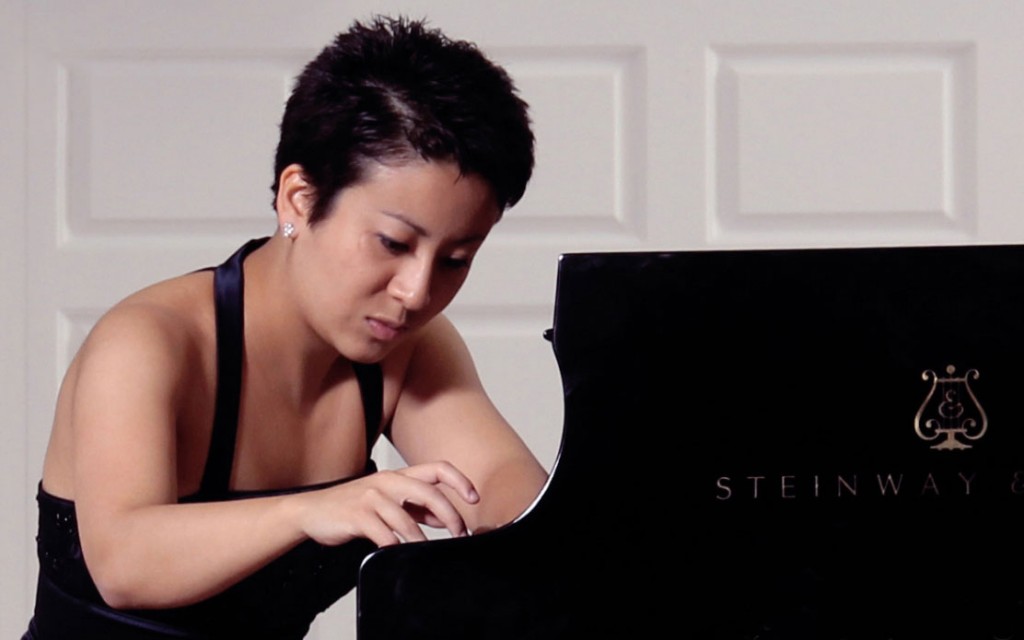 In My Beloved's Garden: Rautavaara and Sibelius in Song is the name of a doctoral concert of songs and piano pieces by the Australian pianist Aura Go at the Helsinki Music Centre on 5th November 2015.
Aura Go completed her early musical training in Melbourne, Australia, where she studied at the Victorian College of the Arts and the Australian National Academy of Music. In 2009 she attained her Master of Music degree from the Yale School of Music, and she is now undertaking doctoral studies at the Sibelius Academy in Helsinki.
She performs regularly as a soloist, chamber musician and conductor in her home country, Europe and the USA. She has presented numerous premières, including the first Australian performances of the First and Second Piano Concertos of Einojuhani Rautavaara and solo piano works of Esa-Pekka Salonen, Pehr Henrik Nordgren and Galina Ustvolskaya. She has also given world première performances of works by Gordon Kerry, Garth Neustadter and James Rushford.
Where and when
Helsinki Music Centre, 7 pm, 5th November 2015
Tickets €5–€15
Programme:
Rautavaara: Die Liebenden
Sibelius: Kyllikki, Op. 41; Kyssens hopp, Op. 13 No. 2; Våren flyktar hastigt, Op. 13 No. 4; Under strandens granar, Op. 13 No. 1; Die stille Stadt, Op. 50 No. 3; Näcken, Op. 57 No. 8; Jag är ett träd, Op. 57 No. 5; Sehnsucht, Op. 50 No. 2
Rautavaara: Matka;  I min älsklings trädgård
Sibelius: Nocturne, Op. 24 No. 8; Norden, Op. 90 No. 1; Morgonen, Op. 90 No. 3; Sommarnatten, Op. 90 No. 5; Kaiutar, Op. 72 No. 4
Rautavaara: Arias from Aleksis Kivi: Ikävyys; Sydämeni laulu
Performers:
Jenni Lättilä, soprano / Juha Kotilainen, baritone / Aura Go, piano
Further information and tickets: click here.