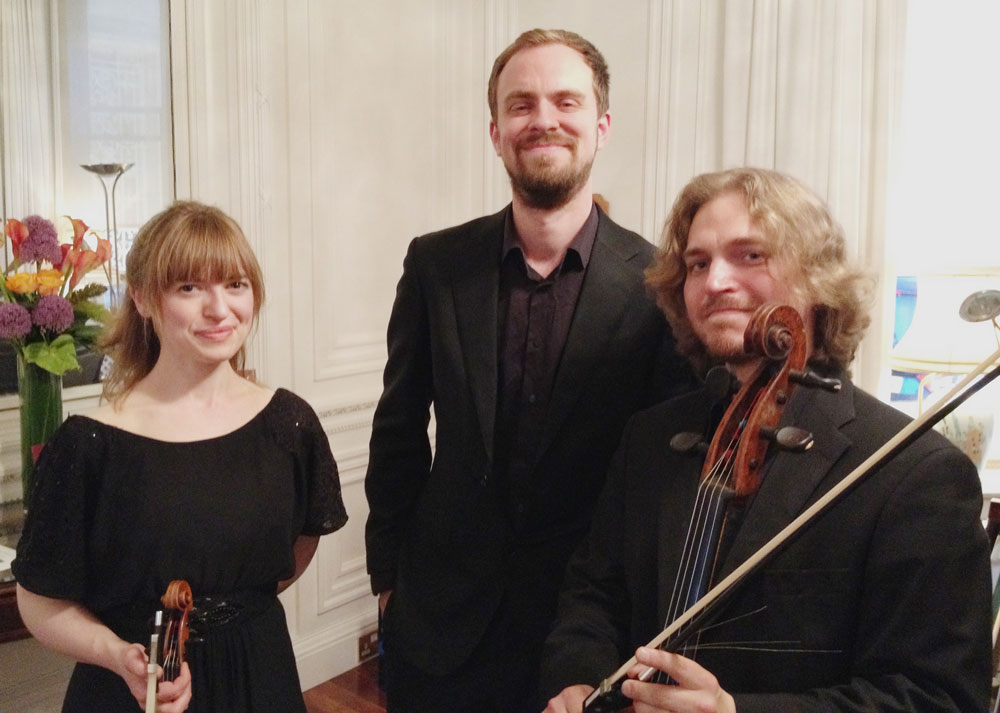 The first concert organized by Sibelius One featured Fenella Humphreys (violin), Anton Kukkonen (cello) and Sam Armstrong (piano) in a selection of Sibelius's chamber music for solo instrument, duo and trio. The event, eagerly anticipated, was enthusiastically received by a capacity audience. The programme focused on works with special personal significance for Sibelius and on music written for or inspired by members of his family: his wife Aino, his brother Christian and his daughter Kirsti. Three of the pieces were UK premières (Andante molto in B minor for cello and piano, Polka 'Aino' for piano and En glad musikant for solo violin).
The concert took place at the Finnish Ambassador's Residence in London on 10th June 2015 (Sibelius's 123rd wedding anniversary), in the presence of Ambassador and Mrs Pekka Huhta­niemi. Also present was Erkki Korhonen, director of the international 'Sibelius 150' project.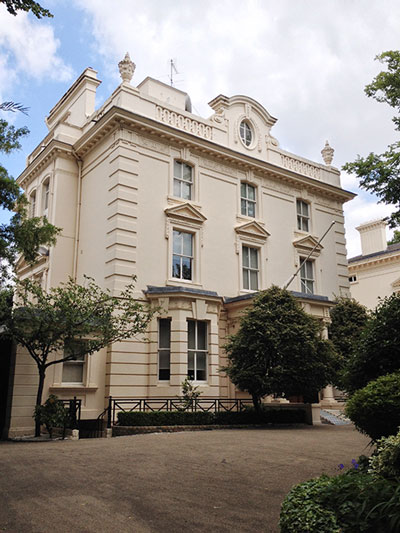 The Finnish Ambassador's Residence in London, on one of the most prestigious residential streets in the world, was built in 1850–51, and has been home to the Finnish Ambassador since 1955.
Sibelius One is grateful to Ambassador and Mrs Huhtaniemi, the Finnish Embassy in London and the Sibelius Society of Finland for their generous practical and financial assistance.
 ——————— Programme ——————— 
Vattendroppar [Water Drops], JS 216, for violin & cello
Four Pieces, Op. 78, for violin & piano
Andante molto in B minor (1888–89) for cello & piano First UK performance
Sonatina in E major, Op. 80, for violin & piano
Malinconia, Op. 20, for cello & piano
[Polka] 'Aino' in C minor (1902–05) for piano First UK performance
Souvenir, Op. 99 No. 3) for piano
Four Pieces, Op. 115 (1929) for violin & piano
En glad musikant [A Happy Musician], JS 70, for violin solo First UK performance
La pompeuse marche d'Asis, JS 116, for piano trio