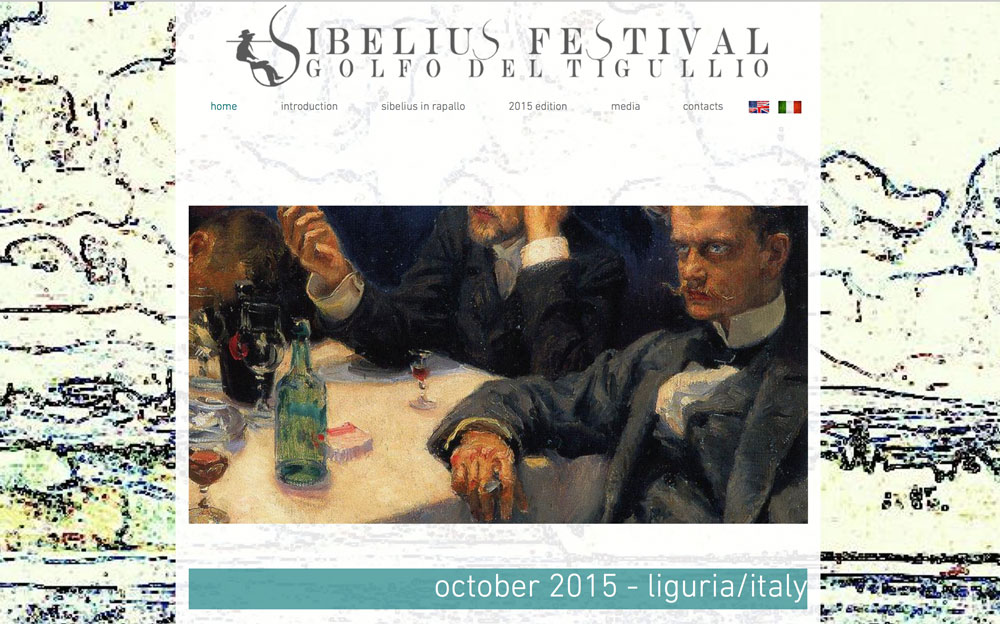 The Golfo del Tigullio Sibelius Festival in Italy in October 2015 now has its own website – click here.
The site contains information about concert programmes, the musicians who will be performing and the concert venues as well as general information about the festival's aims and press information.
The festival's artistic director is the composer, conductor and musicologist Federico Ermirio and the programmes include lesser-known music by Sibelius (including his compositions for kantele) as well as more familiar works (e.g. Rakastava,  Romance in C major) and pieces by other, predominantly Nordic composers (e.g. Edvard Grieg,  Aulis Sallinen, Jukka Tiensuu).