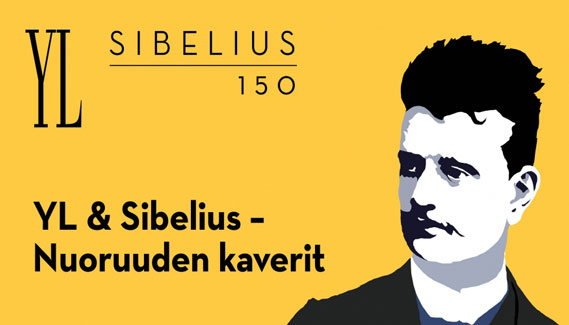 The YL Male Voice Choir, conducted by Pasi Hyökki, will give the first performances of two newly discovered a cappella choral pieces by Sibelius on 11th April 2015 at the Helsinki Music Centre.
The pieces are a previously unknown, longer version of Terve, kuu (Hail, Moon), composed for the Suomen Laulu choir in 1901, and a complete but unpublished setting of Aleksis Kivi's Suomenmaa from around 1898. A melody from the unpublished Suomenmaa was used as the last theme of Sandels, Op. 28.
The parts for Terve, kuu, with words from the Kalevala, were copied out before its première but after the copies were ready Sibelius decided to revise and shorten the piece. These parts, recently rediscovered by the Sibelius scholar Sakari Ylivuori, are the only source of the original, longer version. The parts had been in the possession of Mikko Jussi Näri, a sheep farmer.
The concert will also include the rarely heard male-choir version of Ej med klagan, written for the funeral of the painter Albert Edelfelt in 1905.
Other composers represented in the concert are Einojuhani Rautavaara, Jouni Kaipainen, Olli Kortekangas, Mikko Sidoroff and Juuso Vanonen.
Concert details and tickets: click here (in Finnish)
Sources:
HBL.fi
Helsingin Sanomat