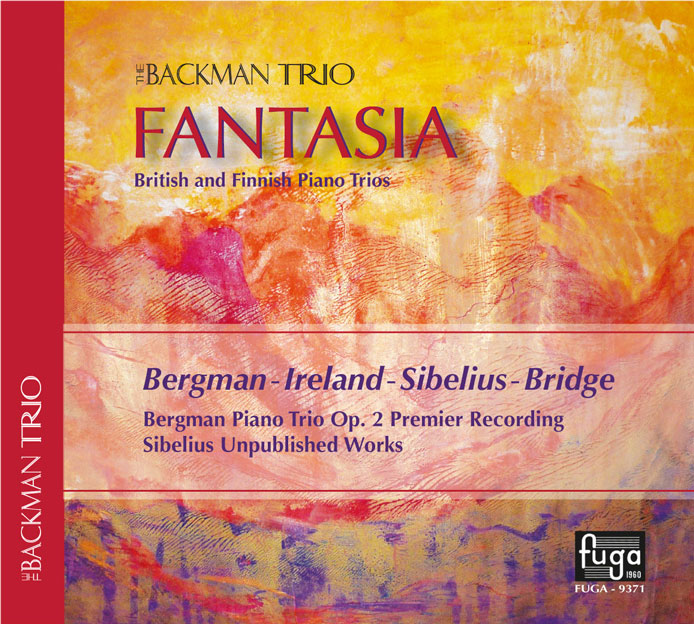 The Backman Trio's Fantasia CD is available at a special price to members of Sibelius One  until the end of 2015. Member price is £12.50 including postage and packaging.
Click here to take advantage of this offer.
The Backman Trio is a piano trio that was formed in 2009 and has performed extensively in Finland and the UK, including appearances at the Sibelius Museum in Turku and the Camerata Hall in Helsinki's world renowned new Music Centre. The ensemble's début CD Fantasia is the culmination of its work to promote Finnish and British music over the past four years.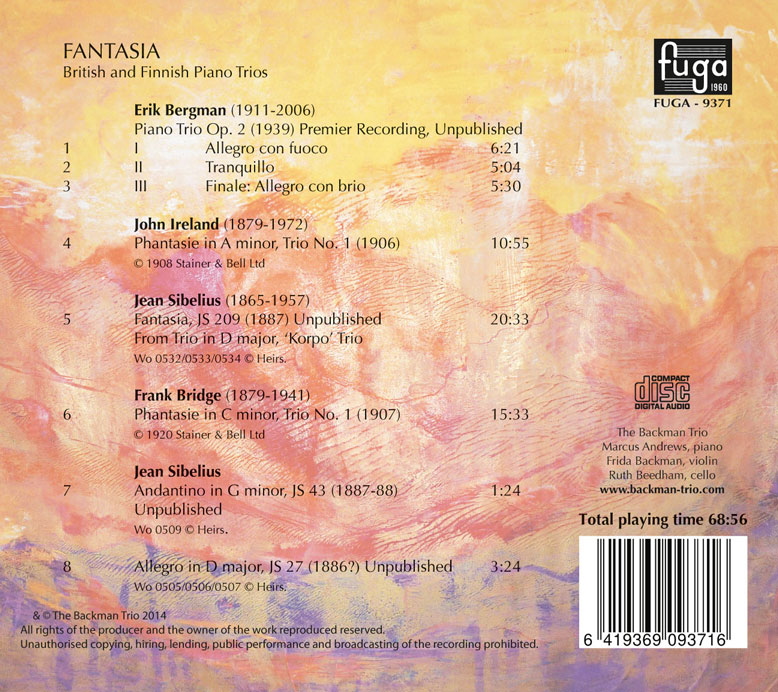 Praise for the Backman Trio:
'Their playing is full of joy and they are making music with ease.' – Wilhelm Kvist, HBL, Helsinki
'The Backman Trio continuously conjured up new tonal nuances, harmonies of colour, characters of motif and rhythm…' – Hannu-Ilari Lampila, Helsingin Sanomat

---
The Trio's violinist Frida Backman, with the pianist Lynda Smith, is celebrating the 150th anniversary of Sibelius's birth at a lunchtime violin and piano recital including Sibelius's Rondino, Danse caractéristique, Tanz-Idylle and Humoresques Nos 2 & 4, plus music by Copland, at 12.45 pm on 30th January 2015 at Sarum College (Butterfield Chapel ), Salisbury. Booking enquiries: contact Alison Ogden aogden@sarum.ac.uk
On 5th May 2015 the Backman Trio is giving a lunchtime concert (1.05 pm) at the Fairfield Halls, Croydon, including Sibelius's  'Korpo' Trio and Debussy's Trio in G minor. Tickets £5 (ShowCard £4.50)