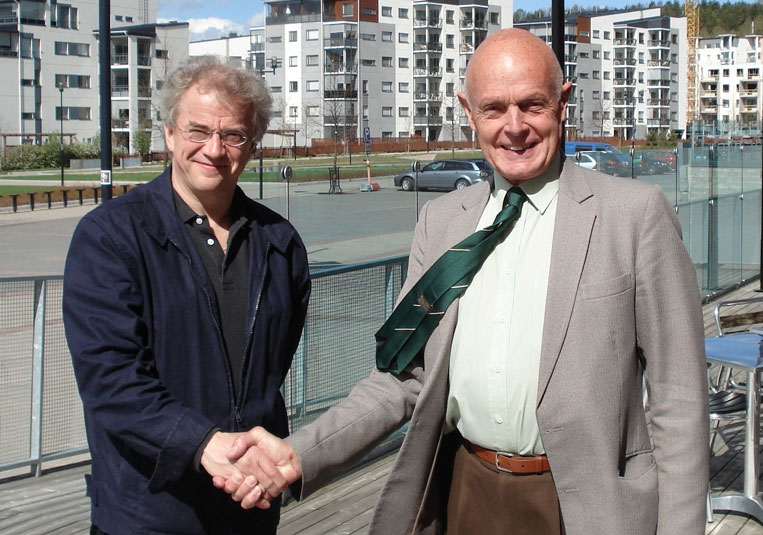 At the end of 2014 I was approached by the management of BBC Radio 3 to kick off their forthcoming contributions to the 150th anniversary of Jean Sibelius. On Thursday 1st January, at around 8.10 am, I was interviewed by Clemency Burton-Hill and asked to introduce my personal pièce de resistance, the Nocturne from the King Christian II Suite, and to explain my adoration of this magnificent work. I said that it contained a big memorable tune, that the orchestration was outstanding, i.e. cantabile strings, woodwind in pairs (cf. for instance the start of the second movement of the Violin Concerto) and brass-orientated climaxes; in other words for me it's 'a total goose-pimple extravaganza' (Clemency loved that expression). I particularly wanted them to use the recording by the Lahti Symphony Orchestra and Osmo Vänskä, as I had experienced them performing it 'live' at the 2003 Lahti Sibelius Festival. On top of that, I'd spoken at length to Osmo Vänskä about the merits of this glorious work overall the next day.
This can be found on the BBC Radio 3 website until 28th January 2015 – follow this link, and it starts around 01:40:40.
I wish all readers a wonderful 2015 and cannot wait to meet up with many of you for the 'big one' this year in Lahti.
John J. Davis
President, Sibelius One