There have been further releases in the JSW critical edition of Sibelius's complete works from Breitkopf & Härtel.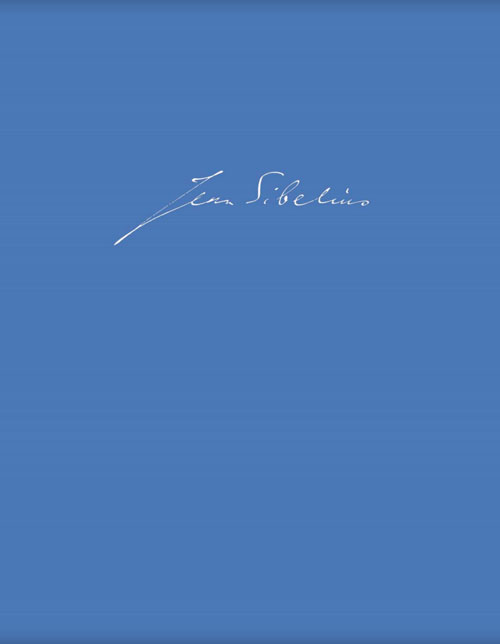 In the main edition the most recent releases are:
Sibelius's œuvre contains four complete string quartets. The first three – in E flat major (JS 184, 1885), A minor (JS 183, 1889), B flat major (Op. 4, 1890) – date from his youth and study years. They remained unprinted until long after his death, and the String Quartet in E flat major was also not performed in public. By contrast the D minor 'Voces intimae' Quartet was published in 1909 and has long been acknowledged as one of his masterpieces. This volume also includes an incomplete early version of the B flat major Quartet's first movement.
Edited by Pekka Helasvuo and Tuija Wicklund
SON 634 (€326.00) / 328 pages / ISMN: 979-0-004-80369-1
This volume contains five orchestral works from the period 1904–10, the largest and best-known of which is Pohjola's Daughter. In addition, a fragment illustrating the unrealized plan of a symphonic poem called Luonnotar, which Sibelius reworked into Pohjola's Daughter, appears as a facsimile. Musik zu einer Scène is now published for the first time.

Review in preparation
Edited by Timo Virtanen
SON 636 (€233.00) / 244 pages / ISMN: 979-0-004-80391-2
---
Also released separately, based on the scores already issued in the complete edition (edited by Anna Pulkkis and Folke Gräsbeck), are the two major piano trios from 1886–87, the 'Hafträsk' Trio and 'Korpo' Trio. These important scores are published for the first time in the JSW edition.
'Hafträsk' Trio in A minor, JS 207: EB 9448 (€39.90)
'Korpo' Trio in D major, JS 209: EB 9449 (€39.90)

A new paperback study score of the Lemminkäinen Suite has also been released, based on the Urtext (edited by Tuija Wicklund) previously issued in hardback (2013).
Lemminkäinen: PB 5576 (€39.90)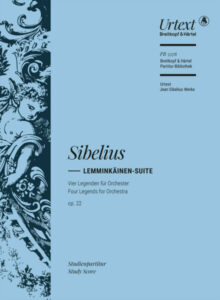 ---
All of Sibelius's symphonies except the Fifth have already appeared in the JSW edition. The Fifth is currently being prepared, edited by the project's editor-in-chief Timo Virtanen.