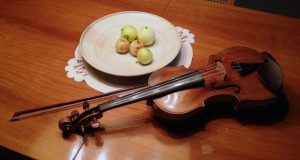 Announced as a forthcoming release in Breitkopf & Härtel's JSW critical edition is a volume of music for solo instrument and piano.
Series IV, Vol 6 is edited by Anna Pulkkis and will include:
Two Pieces, Op. 2 violin & piano
Malinconia, Op. 20 cello & piano
Two Serious Melodies, Op. 77 violin/cello & piano
Four Pieces, Op. 78 violin/cello & piano
Six Pieces, Op. 79 violin & piano
Sonatina in E major, Op. 80 violin & piano
Five Pieces, Op. 81 violin & piano
Novellette, Op. 102 violin & piano
Five Danses champêtres, Op. 106 violin & piano
Four Pieces, Op. 115 violin & piano
Three Pieces, Op. 116 violin & piano
These works represent Sibelius's complete opus-numbered output for violin/cello and piano, from the early Op. 2 pieces (revised around the time of the Fourth Symphony) through to his last opus-numbered pieces from 1929. Many of the pieces, including the famous Romance in F major (Op. 78 No. 2) date from the period of the First World War.